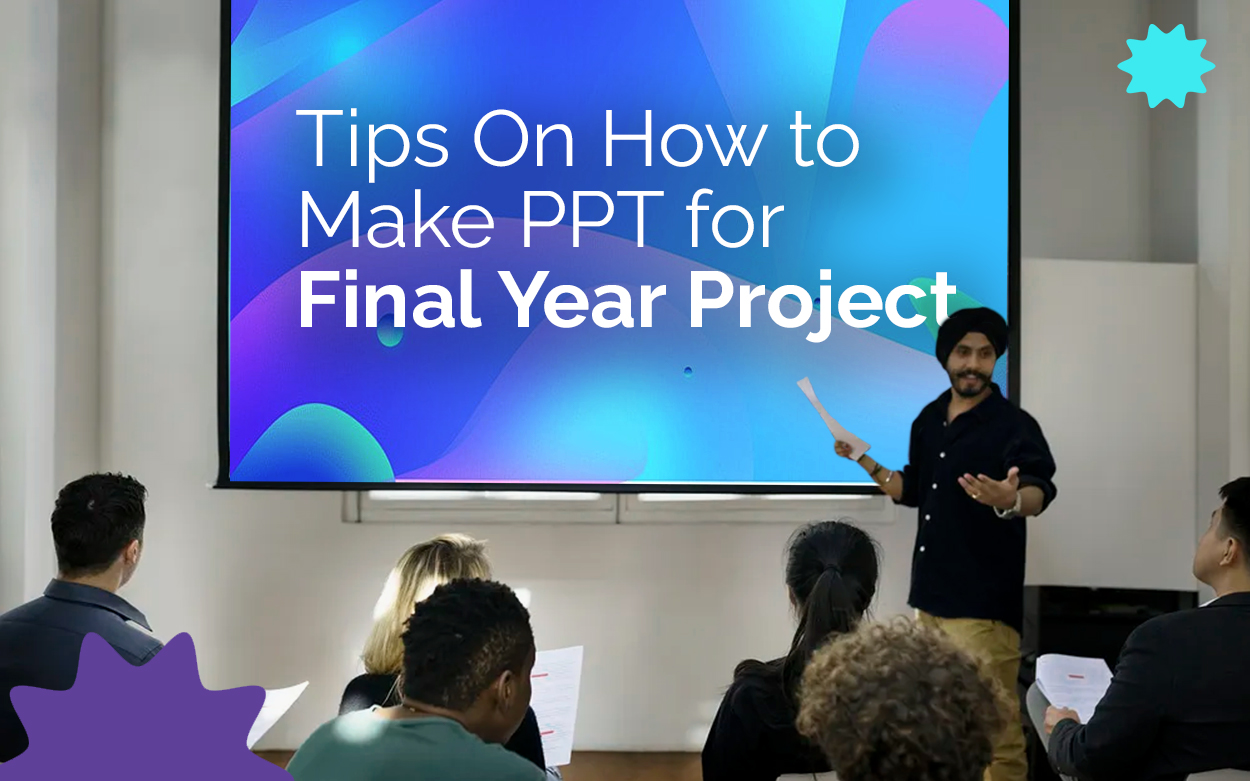 Your final year project is the culmination of all your academic efforts and plays a crucial role in your academic career. It's a chance to showcase your knowledge, skills, and research abilities to peers and faculty members.
However, presenting your work can be daunting, and this is where a well-designed PPT comes in. A good PPT for the final-year project can help you communicate your research findings and conclusions to your audience clearly and effectively. It can help you present complex information in an easy-to-understand format, leaving a lasting impression on your audience.
That's why we have prepared this blog post for you. In this post, you will learn expert tips on making PPT for your 3rd-year project from top faculties:
How to plan and prepare your presentation.
How to design and format your slides.
How to deliver and communicate your message.
And as a bonus, we have also included some free final-year project presentation ppt samples approved by top faculty members and helped students get exceedingly good marks in their presentations. These templates are designed to suit different projects and audiences and are easy to customise and use.
Download Final-Year Project Presentation PPT Samples 


So what are you waiting for? Discover how to ace your final year project presentation with these tips and templates!
Here are a few tips on how to create a final year project PPT and solutions for your doubts about how to make the PPT for a project in the college final year.