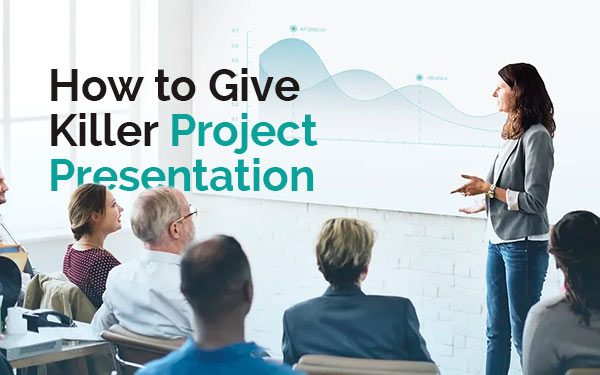 Every year in college, you are required to prepare a project on given topics .Project presentations are generally an excellent opportunity to have some in-hand work experience before starting your professional career, as it provides a practical touch. It's better to face your classmates' seniors and teachers rather than facing your colleagues, bosses or clients right?
But in order to cook any tasty dish one requires some important ingredients. Hence, if you want that your presentation is liked by your audience, you must follow the below-mentioned points.
Do your homework-Study the topic thorough and collect each and every fact and reference out there and make some slides ¬e cards which would help you keeping your content on track.
Show up early-"If you are 5 minutes early, then you are 10 minutes late" – Adolf Hitler.
Reach 15 minutes early on the venue, which gives you ample amount of time to calm down and check for various mandatory checks like connecting a USB, Projector, Mic etc.
Usage of Visual Aids- Include videos related to your topic, can also use online presentation softwarePrezi,but with caution. Technology is a beautiful mirror but when broken turns into a lethal weapon and can waste your time and image significantly. Always test videos and online presentations before the start your session.
Prepare your slides- Always give your content a Proofread before the final Go. Poor usage of grammar and typo errors could harm your presentation. Poor design and wrong selection of theme and fonts can also act as hindrance.
K.I.S.S your audience- Keep it short and simple.Don't just read your Presentation word by word as it breaks connection to your audience and bores them, Give them Bullets and facts in order to keep it interesting. Always start with a story or a quote related to your topic as it increases the curiosity of the audience and helps you relating to them.
Get 100% Job Placement

support & get placed in your dream company
---
---
Know your Ingredients-
In order to give a killer presentation one must inculcate below skills.
Speed – your speed should be optimally adjusted with the nature of your audience anything too slow or too Pacey can into vain
Articulation
- Articulation acts as most important skill to have as everything depends on the words you choose to speak .Include examples and quotes into your speech as it gives refreshing flavour and connect with the audience.
Light house effect- Follow a 360` eye contact with your audience as it shows your confidence in them and helps maintaining in connection and never show them your back.
Usage of white board- Always write down your bullet points as it gives a strong impression.
Carry a Smile- "A smile is the only curve that sets everything straight" – Philly Diller. A good smile on your face show your confidence In your content and looks very impressive.
Add humour- This point is not mandatory but if included acts as an Icing on the cake, the audience will fall in love with you if you can make them laugh.
Follow a TTT model-The three T's of this model states-
Tell them what you are going to tell them- Introduction of your topic and yourself, ideally 15% of your total time should be spent on your introduction as it sets the stage for you.
Tell them- Main body of your presentation, kkep all your content which gives the basic knowledge of your topic,this is the most important part of your presentation and should weigh atleast 70% of your total time.
Tell them what you have told them- Summary & Conclusion part you're your presentation, this conclusion part should be very impressive as it closes your discussion and reveals your objective and purpose and should be briefly discussed again at the last which comprises 15% of your time.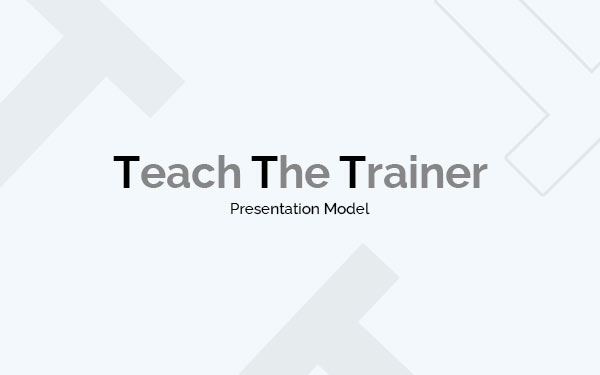 Acknowledge your sources - Always cite your referencesOf all the facts, surveys and stats used in your slides and mention them as this gives your audience trust over you and shows your sincerity