Have you ever wondered how crucial it is to select the right Project for Final Year? Consider this: a staggering 85% of students who choose the right project idea to excel in their final year.
However, what about the remaining 15%? The thought of potentially being among those who face challenges and struggles due to an ill-fitting project choice can be anxiety-inducing.
The secret to success is picking a unique and captivating topic. It will exhibit not only your originality and creativity but also your capacity for creative problem-solving and problem-solving outside the box.
But it may be difficult to choose the best
Final-Year Project
topics because there are so many possibilities available. For this reason, we've put together a list of unique projects that have helped students to get perfect A grades.
In the end, we have also shared a FREE PPT that has a comprehensive structure that your project should follow. Endorsed by top examiners, this format is the key to success for all types of projects! It is applicable to all types of projects!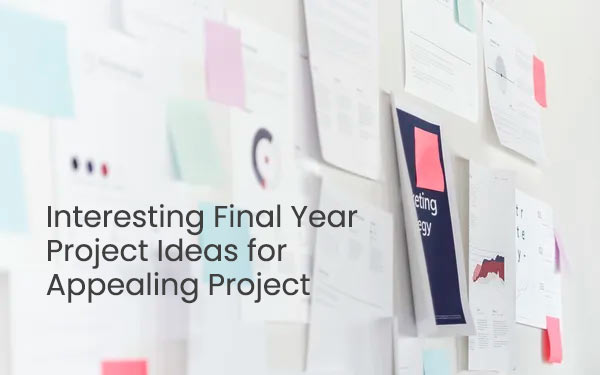 Top Final Year Project Ideas
Web Development Projects
E-commerce
While building an e-commerce website for your final year project, you must decide on your target market, the products to be offered, and the methods for payments and shipping. With web development tools like HTML, CSS, and JavaScript, you can then design a platform that is both aesthetically pleasing and user-friendly, bearing these considerations in mind.
You can incorporate payment gateways, shopping carts, and inventory management systems to make the website function. Consider the following important factors when working on an e-commerce website project:
Conduct market research to identify your target audience and the products to be sold
Create a responsive and visually appealing user interface
Implement payment gateways and shopping carts to make the website transactional
Integrate inventory management systems to keep track of the stock levels
Incorporate security features such as SSL certificates and firewalls to protect user data and prevent fraud