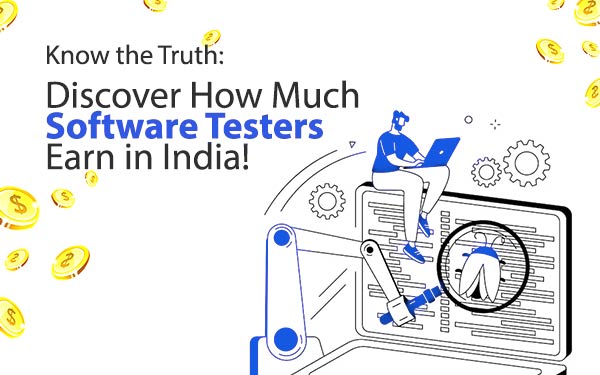 Do you want to avoid slogging through your tedious 9-to-5 job with little career growth? Do you want to break the monotony and explore the Software Testing world? Do you know the average software testing salary? Software testing salaries can vary based on factors such as experience, skills, location, and organization. On average, entry-level software testers can expect to earn around 5-8 lakhs per annum, while experienced professionals with several years of experience can earn upwards of 18 lakhs per annum. You can enroll in a Software Testing Course in Ahmedabad which provides a placement guarantee to get placed with a high package right after your course completion!
You may have a rewarding job in Software Testing and high compensation with the proper knowledge and abilities.
This article will examine the income of a Software Tester in India, the variables that affect it, and any possible advantages to working in this industry.
We will also discuss the software testing methodologies, the necessary qualifications, and the accessible training programs. With this knowledge, you may make a wise choice and start along the path to a lucrative career in Software Testing. Now let's get going!