After completion of your software testing course online, you would want to apply for jobs. However, if you are nervous about the questions that will be asked by your interviewer, we would say Worry not! Here's a compilation of frequently asked questions on software testing to help you sail through your interview with a potential employer. These questions range from beginner to advanced level and cover some of the most important topics on Software Testing.
What Is the Difference Between Functional & Non-Functional Testing?
This is a question that you would have come across in your software testing classes. Functional testing is conducted before non-functional testing and targets the functional aspects of the software. This test can be conducted manually and uses the client's requirements as the parameter for testing. Also, this test is used to validate software actions and describes what the product does.
Non-functional testing, on the other hand, is conducted after functional testing. This test assesses the performance, dependability and usability of the software. The parameter for conducting a non-functional test is the customer's expectations. Also, this test is hard to perform manually and describes how a product works.
Why is Selenium a Preferred Tool for Automation Testing?
You would have used Selenium during your software testing training and hence the answer to this question should come easily to you. There are several reasons for Selenium being the preferred tool for automation testing. The first reason is that it is open-source and does not incur licencing costs. The second reason is that it is highly flexible and works with a wide variety of programming languages, Operating Systems, browsers, etc. Also, Selenium works seamlessly with tools such as TestNG for managing test cases and generating reports. If continuous testing is required, Selenium works well with tools such as Maven to keep the process flowing.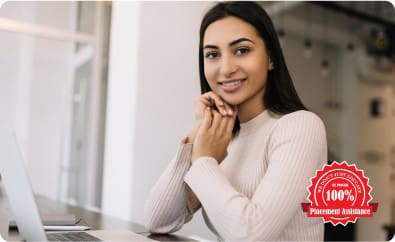 Get 100% Job Placement

support & get placed in your dream company
---
---