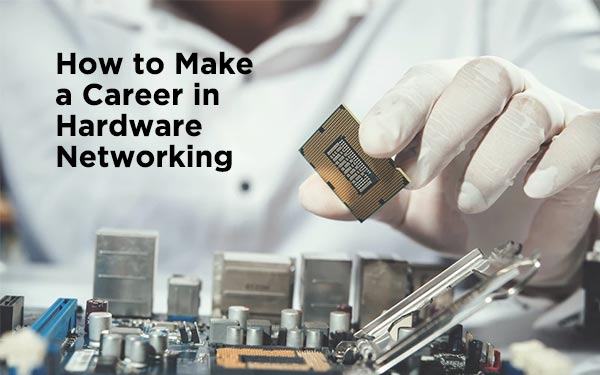 Until a few years ago, computer hardware and networking was not considered to be lucrative career. However, with the growing adoption of computer systems, the demand for hardware networking professionals and hardware networking courses has shown a significant rise.

If you have an aptitude and inclination toward computer hardware and networking, here is what you can do to build a successful career in the field. But first, here is some information to help you understand what a hardware networking expert does.
What Does a Hardware Networking Expert Do?
Hardware and networking experts deal with hardware components such as computer systems, processors, motherboards, chips, circuit boards, RAM, modems, routers, printers, keyboards and external hard disks. These professionals also have a sound understanding of the installation of software on computer systems to ensure the computers work efficiently.
Usually, hardware networking training offers lessons on computer hardware components. You can enroll in a networking course to undertake hardware assembly and network installations seamlessly and enjoy a lucrative career.
Opportunities to Explore After Your Hardware Networking Training
From schools and colleges to hospitals, banks, and corporate organizations, computer systems are used in large numbers everywhere. This calls in for the need for an expert who can skillfully set up the system and help teams function without glitches. Thus, a plethora of opportunities waiting for skilled and certified hardware networking professionals.
Most companies - both corporate and government organizations - have vacancies for design engineers, systems engineers, systems integration engineers, field service engineers, and project engineers. Professionals who have taken hardware networking course can apply for these job opportunities.
If you are skilled at networking, you can apply for job roles such as system administrators, network engineers, technical support professionals, IT administrators, network administrators, and security database professionals. This can help you establish a successful career in hardware networking.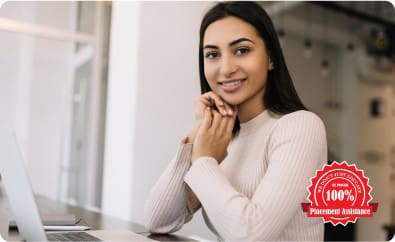 Get 100% Job Placement

support & get placed in your dream company
---
---