The Cisco Certified Network Associate (CCNA) certification is a coveted achievement that IT professionals aspire for. Initiated by CISCO, the leader in IT and networking, the CCNA was instituted to seek skilled professionals who can ensure optimal utilization of various technological solutions that the company improvises or introduces. The CCNA IT certification is divided into different levels such as entry, associate, professional, expert, and architect levels.
The CCNA training from CISCO is offered at the associate level. For those who are wondering what the scope of CCNA certification in India is, here is a list of job profiles you can apply for on successful completion of the CCNA course.
Technical Support Engineers
Technical support engineers provide support on technological issues to customers and clients of an organization. This job will require you to troubleshoot and offer assistance. A network engineer can resolve issues in computer systems and networks over the telephone or with remote access. TOPS Technologies offers a holistic course where you can learn CCNA and kick-start your dream career!
System Engineers
This job profile is for freshers. As a system engineer and CCNA-certified professional, you will be expected to provide support for LAN and WAN network connectivity. You will also be tasked with the responsibility of providing technical support through firewalls and routers, undertaking documentation maintenance, provide timely responses to tickets, alerts, and notifications. Enrolling with a CCNA training institute can help you learn all these skills.
Networking Engineer
A system engineer is responsible for the management of different systems, devices, and infrastructure. There is a huge demand for engineers who have completed the Cisco certification training as they have in-depth knowledge of installed infrastructures. A system engineer also maintains the backup and security of systems and offers second and third-level support within the organization.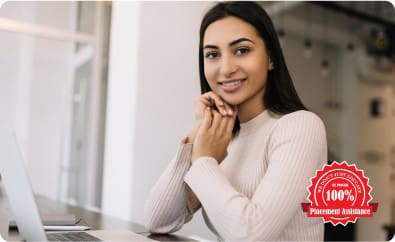 Get 100% Job Placement

support & get placed in your dream company
---
---