One can hardly imagine life with computers, mobile phones, and digital connectivity anymore. The world is growing more and more dependent on digital transactions and engagements. Computers are no longer machines that are used in workplaces. They have now evolved into an organizer that holds all the information you require for your day-to-day needs, helps you connect with your near and dear ones, facilitates education, is one of the most preferred sources of entertainment, and a reliable source for you to learn about the world. However, computers need maintenance to help them stay functional. Only experts who understand the hardware and networking functionalities can help you troubleshoot issues with your PC. This is where the need for a hardware and networking specialist arises. So if you have been mulling the idea of taking up a hardware networking course, here's a glimpse of what you will learn as a hardware and network expert:
Computer Hardware
As a student of
computer hardware course
, you will learn about hardware structures such as monitor, keyboard, mouse, CPU. As you progress further into the course, you will be taught maintenance procedures, tools, cases and basic components. If you opt for the hardware networking training by reputed institutes such as Tops Technologies, you will learn about ESD, MSDS Documentation, chipsets and the bus, etc. early on during the course.
The idea of starting with the essentials is to give you a thorough understanding of the differnet hardware components. Detailed understanding and clarity will help you assemble a functional unit easily.
During this stage, you will also learn basic soldering, wiring, metal fabrication and circuit-board construction.
Basics of Troubleshooting
As a hardware and networking expert, your job will include a lot of troubleshooting. Hence, it is a critical component of the hardware and networking course. There are different aspects of troubleshooting, hence the course you select must enable you to identify different issues and offer different approaches to address each issue. With a
hardware and networking course
with Tops Technologies, a leading
hardware networking institute
, you will learn the fundamentals of troubleshooting before you graduate into higher concepts that deal with troubleshooting for specific components such as hard drives, video players and apps, wired or wireless networks and devices such as laptops and printers.
Computer Assembly
One of the primary tasks that a network and hardware expert undertakes is computer assembly. Tops Technologies offers a comprehensive and intensive course that will help you
learn hardware networking
take you through different computer hardware components, installation of hardware, peripheral devices, operating systems and their installation, partitioning and formatting disks. With this knowledge, you will be able to put together a fully functional computer system.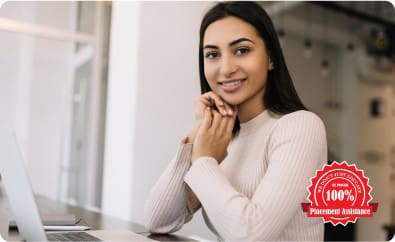 Get 100% Job Placement

support & get placed in your dream company
---
---