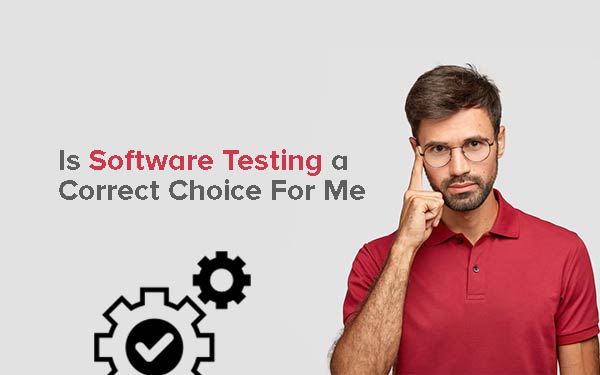 In today's world, we cannot go far without technology. Why? Because everything is so easily accessible at our fingertips. Anything and everything you need is right there with a user-friendly interface and an impeccable app, along with simple navigation and functionality. But do creators of apps and websites reach that level of success immediately? No! Software testers ensure that the end product meets all the requirements without any bugs or issues before its release to guarantee that users of any application have the best experience. Software testing as a career has high prospects for success. That is why Software Testing Courses in Ahmedabad and other tech hubs have seen a tremendous increase in demand! Learn how you can step into the world of software testing.
What is Software Testing
Software testing is a process where you assess the functionality of a software application. The intent is to find whether the developed software meets the specified requirements and pinpoint any defects to ensure that the product is defect-free to produce a quality product. Various reasons, such as Product Quality, User Satisfaction, Security aspects, etc., make Software Testing an integral of the tech industry.
Why Choose Software Testing as My Career Path?
Software, including apps and websites, go through rigorous testing to weed out the problems so that users do not face a plethora of problems while using it. The job of a software tester is extremely crucial as they need to be highly detail-oriented and knowledgeable and technically well-equipped to work with different types of software. Software Testing is similar to proofreading and editing if you speak in layman's terms. It might seem monotonous, but your work will constantly change to different aspects of the program, alleviating some repetition. You will have the privilege of having an early look at the latest features in technology and have a role in making sure that a program is as error-free as possible. Along with that, our world is constantly moving toward technology, where the scope of software testing will only expand in the coming years. The job of a software tester is one of the most secure jobs in tech currently.
Know the Truth: Discover How Much Software Testers Earn in India! Dive into the comprehensive guide on the salary ranges, benefits, and factors influencing the compensation of software testing professionals across various experience levels and locations within India.