Have you ever wondered why there is a growing demand for Ethical hacking courses in Ahmedabad? As technology takes over the world, ethical hacking is becoming a popular field of specialisation nationwide. 
With the increasing dependence on digital products and services, India has seen a massive surge in the growth of ethical hackers, with the market growing at a rate of 30% every year. 
So what is the future scope of ethical hacking in India, and what is the best way to start your career in this field? 
This blog will look at the scope, qualifications, salary and other details about an ethical hacking career.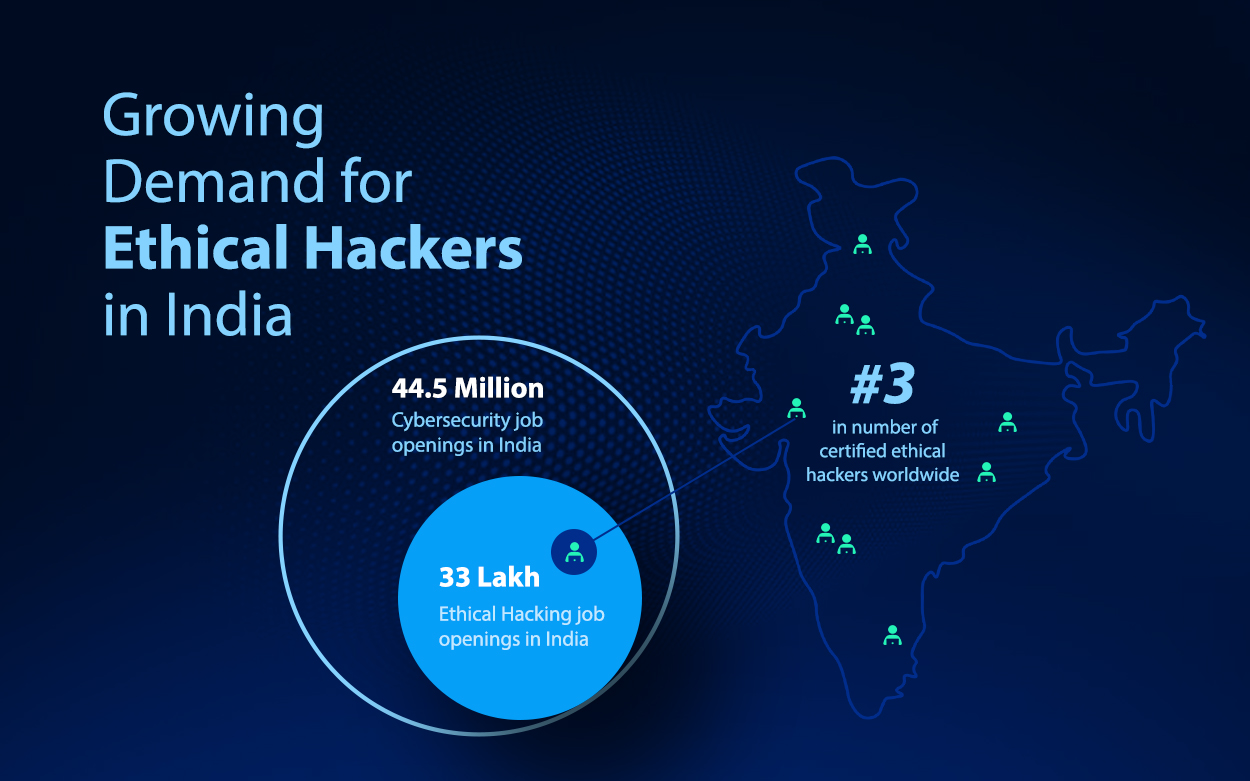 What Is Ethical Hacking?
Ethical hacking involves utilising techniques to find and exploit weaknesses in a computer system or network to increase security. Ethical hackers work with the system's owner or network's permission. Their main objective is to aid in preventing cyberattacks by identifying vulnerabilities and offering fixes.
Ethical hackers frequently employ the same tools and methods as black-hat hackers to uncover security faults in systems, such as scanning and penetration testing. Yet rather than harming the system or stealing data, they do so to resolve these problems and enhance its security.
Ethical hacking has become increasingly important as there have been so many more hacking incidents lately. Businesses and organisations realise the need to protect their networks and sensitive data. They are turning to ethical hackers for assistance in finding and fixing vulnerabilities before malicious hackers can take advantage of them.