With more and more people moving into the digital space for banking, shopping, communication and business; cyberspace is also becoming a lucrative space for hackers. Hackers digitally break into computer systems to steal information, commit fraud or jeopardize a system by sabotaging files and documents.
Miscreants also hack into social media accounts such as Facebook and WiFi connections. This can pose a severe threat to the user as their personal information, pictures, videos, banking passwords are all compromised. You know your Facebook account is hacked if you see your personal information changed suddenly, friend requests being sent to strangers, etc. The bottomline is that the more exposure a person gives himself online, the more susceptible he is to such miscreants or unethical hackers.
The counter-strike to this is ethical hacking. Ethical hacking is when a hacker breaks into a system with permission to understand the loopholes in its security. Large banks and jewellery stores hire such hackers to keep upgrading their digital security systems and protect their wares from malicious and illegal hackers.
The demand for ethical hacking courses is growing by the day due to the surge in online activities across the globe. It is estimated that as many as 1 billion cyber security professionals are expected to be in demand in the coming two years. Especially, with the COVID19 pandemic further pushing human interactions and business communications online, the demand for cyber-security professionals is set to grow exponentially!
How Do Ethical Hackers Work?
There are certain dos and don'ts that an ethical hacker must follow while undertaking a job:
An ethical hacker must have written permission from the entity he is working for to explore its network and check for security vulnerabilities
The hacker must respect the privacy of his employer or the employing agency or organisation
The hacker must ensure that all tabs and windows are closed after his job is over to protect his employer's information from prying eyes
Before the hacker gets started with his job, he must inform software developers and hardware companies to understand any security glitches he could expect in the system
What Are the Career Prospects of Ethical Hacking in India?
The scope of ethical hacking is tremendous. Especially in the post-COVID world, with more and more companies resorting to online interactions over personal meetings, the scope of ethical hacking and the potential of employment opportunities for ethical hackers has grown by several folds. In the Indian scenario, ethical hackers are set to face a huge demand within the government and corporates with more and more digital services being put into place in the post COVID scenario.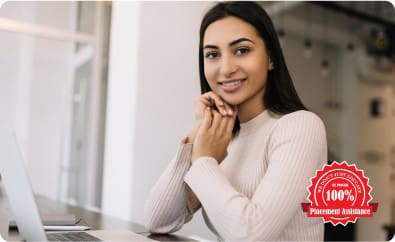 Scope of Work of Ethical Hackers
To understand the prospects and job opportunities for ethical hackers, let us first understand what ethical hackers do.
a. Identify security breaches and potential threats in systems
Ethical hackers are the good set of hackers that deploy their skills for individuals, organisations and governments to identify existing and potential cyber-security threats. They hack into systems with permission to identify loopholes, cracks and vulnerable points in the system that can be used by unethical hackers for malicious activities.
b. Provide Counter-Measures to Hacking
Not only do ethical hackers identify weak links in a system's security but also devise the counter-measure to ward off malicious attacks. The hacker thinks like an attacker to identify system loopholes and works on the solution keeping the possible line of attack.
c. Protect Information at Large
Unlike unethical hackers, ethical hackers work for the greater good. They look beyond personal gains and work for the security of their employer. Ethical hackers are hired by large corporate entities such as financial institutions and even governments to protect data.
Future of Ethical Hacking In India
The field of ethical hacking has a very promising future in India. The need for ethical hackers is only expected to grow in the coming years. India is a country that has both a big and significant number of people working in the field of information technology. The rising need for responsible computer hackers in India can be attributed to a variety of factors.
The growing number of cyberattacks is the primary explanation behind this. The rise in the number of people using the internet and other forms of technology has coincided with an increase in the frequency of cyberattacks. There are a wide variety of organizations and businesses that have been the subject of these kinds of assaults.
The malicious actors are continuously on the lookout for fresh entry points via which they might exploit the system flaws. They employ a wide variety of hacking methods in order to gain access to the networks and steal sensitive information.
Ethical hackers are those that help businesses locate weak spots in their computer systems so that the flaws may be patched before an adversary can take advantage of them. The growing awareness of the significance of maintaining strong cybersecurity measures is the second factor. At this point, both people and businesses are aware of the significance of maintaining good cybersecurity.
They are aware that cyber assaults have the potential to result in the loss of private data and also have the ability to impair the organization's routine operation. Ethical hackers provide assistance to businesses in protecting their networks from various types of cyberattacks.
The rigorous nature of the rules and regulations is the third factor. The government has passed a number of rules and regulations in order to assure the enterprises' compliance with cybersecurity standards.
The firms are able to comply with the rules and regulations with the assistance of the ethical hackers. The necessity of the firm safeguarding its reputation comes in at number four on the list of reasons.
Attacks via cyberspace have the potential to tarnish an organization's good name. By locating and correcting any vulnerabilities found in the organization's systems, ethical hackers are able to assist the company in protecting its image.
A desire to reduce expenses constitutes the sixth justification for the decision. The organization may suffer a financial loss as a direct result of the cyber assaults. By locating and repairing security flaws in the company's systems, ethical hackers make it possible for the company to reduce its operating costs.
The field of ethical hacking has a very promising future in India. Ethical hackers are a very valuable asset to the business's efforts to maintain data privacy and security. They assist enterprises in locating vulnerabilities in their systems and implementing fixes for those vulnerabilities.
How Can I Become an Ethical Hacker?
To become an ethical or white hat hacker, an individual should be well-versed in the following
Networking
Databases
Programming and Operating Systems
A candidate should hold a Bachelor's degree or Computer Science or an advanced diploma in Network Security to take up an ethical hacking course. A background in information technology acts as a booster for a candidate and helps him crack up some vulnerabilities in system architecture through his base knowledge.
Never Engage in Black Hat Activities
Keeping your hands clean is essential in the world of ethical hacking. Engaging in any unethical practices can kill your career as a white hat hacker. This is because it could lead to conviction or losing your chances at a government job, where hackers have to get security clearances and polygraph testing.
Learn UNIX/LINUX
It is impossible to become a hacker without learning LINUX. Most hackers use LINUX as their operating system. This system is an open source operating system which offers better security and hence is valuable to any hacker.
Learn Cryptography
Encryption and decryption are an integral part of a hacker's job. Most information is in an encrypted format, which ensures the safety and integrity of the information. While hacking, these encrypted messages need to be cracked through a process called decryption.
Enroll for Free Hacking Courses Online
To get an understanding of what a professional course will entail, you can learn hacking online for free. The disadvantage of a free hacking course is that it will not give you certification that you will need for employment. However, knowledge is never worth nothing!
Stay Updated on the Latest Hacker Tools
Several tools are used by hackers. The ever-evolving nature of challenges in a hacker's job requires him to stay him updated on the hardware and software tools he will require to complete his job successfully.
Connect with Hacking Enthusiasts Digitally
You can connect with other hackers and hacking enthusiasts online through social media platforms to learn more about ethical hacking. You can also learn about the latest trends, tools from such peer groups.
Enroll for a Professional Course
Once you have done your background research, you can enroll in a professional ethical hacking training. You do not have to worry about finding the right place as you can find the best courses online these days that offer you industry-recognised certification after completion of the course. If you are based in Ahmedabad, you can enroll for a full-time ethical hacking course at TOPS Technologies.
Why Tops Technologies?
Tops Technologies offer the best IT training courses, ethical hacking course through certified trainers. For more information, you can write to us at inquiry@tops-int.com or Whatsapp your query to us at +91-7622011173.
Also Read: Ethical Hacking – What is Ethical Hacking, Types of Ethical Hacking and Career Options