Professionals in the web designing industry need to constantly upskill because of the dynamicity of technology. Even if you have aced the skill of web designing through an online web designing course or offline classes, you will have to look at adding newer skills that diversify your skill sets and enhance your value as a professional. So what can you do to enhance your web designing skills besides taking up online web design training? Here is a list of additional skills that you can acquire to strengthen your portfolio:
Game Development
The potential of the game development industry is tremendous. There is a growing demand for game developers as the industry is growing by leaps and bounds. For a web designer, acquiring a certification in game development can open innumerable job opportunities. So as you learn web design classes online, you can keep a watch on courses that allow you to learn game development.
iPad Designing
Most high-end devices such as the iPad offer painting apps that are designed to help a user create their paintings and drawings. This comes as an opportunity for skilled web developers. There is a huge demand for professionals who can create these apps and hence adding iPad designing skill to your kitty can be extremely beneficial to your portfolio. You can take up a course in developing these apps while you pursue your website design course online.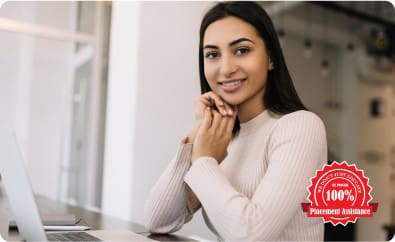 Get 100% Job Placement

support & get placed in your dream company
---
---