Businesses are growing increasingly aware and insistent about getting high-quality, interactive and user-friendly websites. A website is a window that lets the world take a peek at your products and services and opens up the opportunity for collaborations, sales and expanding your business. With the demand for high-quality websites growing, skilled web-designers who can build unique and attractive websites is also growing. Want to know more? Read on to know how a web design course can help you build a lucrative career.
What Does a Web Designer Do?
Before you get into the potential that a web designer course offers, here is a quick brief on what web designers do. Web designers are responsible for developing web portals from the scratch. Starting from the colours to the concept and from the tabs on the website to its features, a web designer works in close collaboration with his client to deliver the perfect website that communicates the purpose of the business and its credentials. A skilled web designer will have a deep understanding of the colours that relate to the brand and the business, will take the right approach to position the brand, its products and services before its target audience.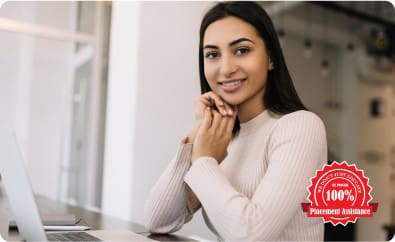 Get 100% Job Placement

support & get placed in your dream company
---
---