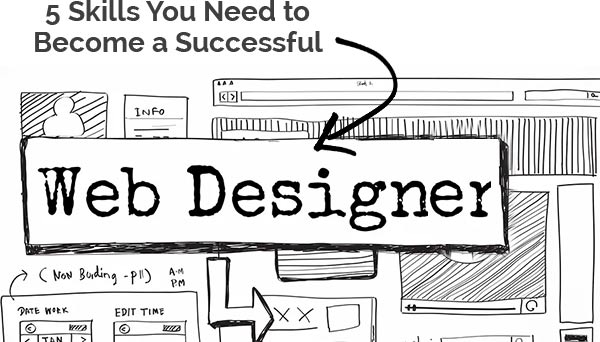 In the present age of the internet, every organization needs a website to reach its target audience and establish its brand. This is one of the reasons why the demand for web designers is increasing. However, with popularity, comes competition. Web designers today need to adapt to different technologies and skills to enhance their knowledge of web design. Although 3D animation and web designing training courses can help you develop technical skills, besides this, you also need other essential skills. Read on to learn more so you can make an informed decision.
Top 5 Skills You Need for a Good Career in Web Designing
User Experience Design
This is one of the most essential skills you need to have as a web designer. In the consumer era, making the user experience more memorable is as important as putting out information on the website. By enrolling in a
web designing course
, you can have a command over the different programming languages, which can in turn help you to develop a visual and interactive front-end for the website. With user experience design, you can create sites that are easier to use and accessible.
Perseverance is the Key
While many consider web designing a lucrative career option, it is not without hard work and perseverance. As a web designer, you need to manage the requests and expectations of the clients as well as the users and ensure they understand every aspect of the project. Also, you need to fix troubleshooting problems regularly.
Web designing courses online
can teach you how to design websites along with the tricks and tips of becoming a successful web designer.
Familiarity with Design Software and Tools
Like any craftsman who needs his tools, you also need to find the right web designing tools. With the right web designing course, you can find your way around things in the industry and learn to use the best design tools such as Adobe Photoshop, Illustrator, and Adobe Spark. Besides this, a web designing course can also help you learn how to build the front-end of a website using coding languages like HTML, JavaScript, and others. You can familiarize yourself with code-free web designing tools such as Wix, Shopify, Magento, and others.
Search Engine Optimization
Your website is not complete if it is not optimized to generate traffic. With Google's algorithm constantly evolving, a web designer needs to learn the basics of optimizing a website on different search engines.
Emotional Intelligence
When developing a website, aesthetics and technical details go side by side. While you can create powerful visuals with a 3D animation and graphic designing course, you also need to add emotional intent to your website. Emotions play an important role in driving traffic to the website. As a web designer, you need to understand the mindset of your target audience and incorporate engaging content on the website in the best possible way to capture the users' attention. It helps to experiment with the fonts and colors of the website to make it more attractive.