In 2022 Graphic Designing has seen a growth of 48% in the number of job postings on different sites in India. The demand for Graphic Design is mainly due to the increasing popularity of digital media. With more and more businesses going online, they need someone who can create attractive and eye-catching designs for their website, social media pages, and other digital platforms.
Apart from that, there is also a growing demand for graphic designers in advertising and marketing. With the competition among businesses getting tougher, they must find new and innovative ways to reach out to their target audience. And that's where graphic designers come in, with their ability to create visually appealing designs that can grab attention and communicate the message.
So if you're looking for a career that is both creative and in demand, doing a Graphic and Web Designing Course at TOPS Technologies is the perfect choice for you! Enter the Graphic Design field and take advantage of the rising demand for graphic designers by enrolling in a Graphic Design Course.
What is Graphic Designing?
Graphic Design is the process of visual communication and problem-solving through typography, photography, and iconography. The field is considered a subset of visual communication and communication design. Graphic designers create and combine symbols, images, and text to form visual representations of ideas and messages. They use typography, color, illustration, photography, animation, video, and more to bring their creative vision to life.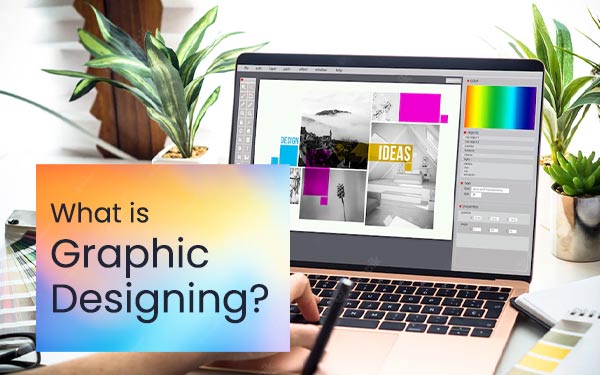 Graphic Design is all around us—in books design communicates its message clearly and effectively, while bad design can be confusing or even offensive.