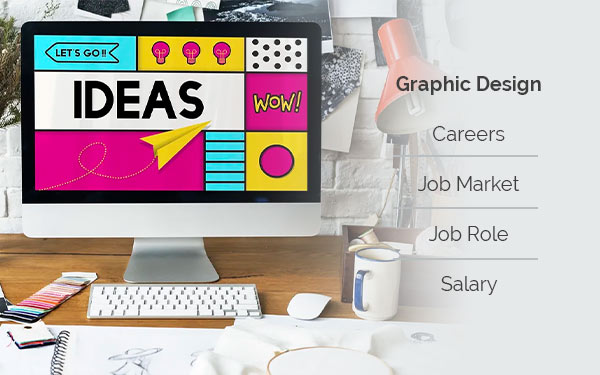 If you are among the people who really love art and designs or are just creative then read on how you can create a successful career in the things that you really enjoy.
What does a Graphic Designer do?
Graphic Designers create and transform information that needs to be conveyed by an image or art. As marketing professionals say 1 image can do the job of 1000 words, A small image can convey and express the thoughts of what a thousand words can do.
A Graphic Designer creates small to large designs, Advertisements, Visiting Cards, Brochures, Banners, Bill Boards, Posters, Logos, Marketing Materials, Hoardings, Packaging Materials, Invitation Cards, and a lot more.
There is a job for a Graphic Designer in every company as social media and digital marketing increase companies are posting new images and graphics every day and promoting themselves to the general public.
A graphic designer basically creates and assembles different images to create a story and attracts the viewer to look at the image.
Advertisements – A good designer can create such ads that will stick with you for life. Large Brands are built with compelling images and visuals.
Visiting Cards – A visiting card creates a first and lasting impression of a company. A well-designed visiting card can create an impression of a large company.
Marketing Materials – Marketing Materials like Brochures, Flyers, and File Folders, all are created by Graphic Designers and can create a lasting impression of a company. Furthermore, it can compel the viewer to buy the product.
The best part of a Graphic Design Job is you are never bored. Every day you create new designs, images, and visuals and enjoy doing what you love.
What does it take to be a Good Graphic Designer?
A good Graphic Designer has a fine sense of colors, typography, and creativity. Each design or image that is created is expected to compel the user to perform an activity that the client wishes. For example, if it's an advertisement the client would want people to remember their product or services or actually buy their product. If it's a marketing brochure, the client might want to convey what the product does and then perform the action of buying the product. Finally able to be flexible to hear clients' ideas is the biggest thing that would be required. Imagine you creating a design and presenting it to your client and then them not liking it or asking for a few changes. In the end, it is the client's decision of how they want to convey their message, so if they ask for changes you will have to change the designs.
How can you become a Good Graphic Designer?
The most popular Graphic Design tools and software that are common in the market are Adobe Photoshop, Illustrator, Indesign, and CorelDraw. Each of these software has different uses and can help create different types of images. Most talented and top-notch Graphic Designers are masters of all of this software. The most common software among Graphic Designers is Adobe Photoshop due to its use in all the major industries of Printing and Advertising.
What kinds of Jobs are Available for a Graphic Designer?
The most common Graphic Design job is as a Graphic Designer, Production Designer, Ad writer, Web Designer, Content Writer, Ad designer, and Copywriter.
What kinds of salaries are paid to Graphic Designers?
Normally a Graphic Designer starts with a salary of 10-25k per month but as the quality of the designs changes, the salary improves multifold. Imagine a person working on making designs for multi-crore Rs advertisement budgets and their ability to get paid is huge. A full-page ad in a newspaper is around Rs 20 lakh and a well-designed ad could make or break the result of an ad, so great graphic designers are paid handsomely, and sometimes they are paid in crores also. Graphic design tutorials are a good way to learn about graphic design. They are easy to follow and offer insights on how to use different tools in the process of creating a graphic.
Can a Graphic Designer work as a freelancer?
Yes, a lot of a Graphic Designers work as Freelancers and also get to work from home. Due to the increase of Freelancer sites where people can get work on an assignment basis. Graphic Designers working from home on specific assignments has increased exponentially.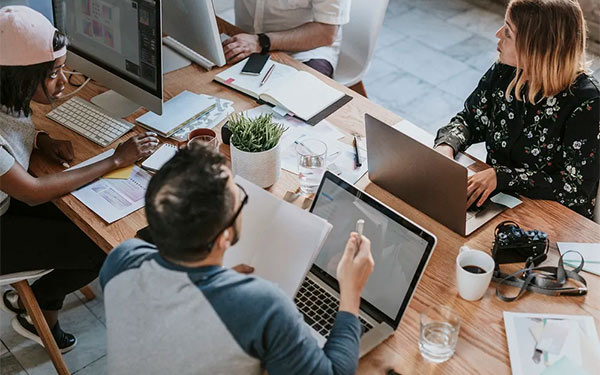 How can you become a Graphic Designer?
TOPS Technologies is one of the largest graphic design institute in Nagpur, Surat, Vadodara, Ahmedabad, Gandhinagar, and Rajkot. We provide training in IT Software Development, Graphic Design, Web Design, and Hardware Networking.
Author Bio:
Niral Modi works as a Chief Executive Officer at TOPS Technologies, which is an Education company with an estimated 303 employees; and was founded in 2008. They are part of the Executive team within the C-Suite Department, and their management level is C-Level. Niral is currently based in Chicago, United States.
TOPS Technologies is the Most Trusted graphic design classes in Gandhinagar, offering Software Training, Hardware Training Classes, Graphic Designing & Web Design Training through Live Project Training. Having tie-ups with 3000+ IT software development companies, we provide a 100% Job Guarantee in Software Development Courses. We are known for our training courses in PHP, Python, Java, Android & iOS, AspdotNet, C & C++, Angular Courses, IoT, Software Testing, CCNA, Cloud Computing, Ethical Hacking, Hardware Networking, Cyber Security Training, Digital Marketing, and SEO. We also teach Laravel, Nodejs, Unity 3D Game Development, Machine Learning with Python, Data Science, and Linux server training!"
You can Check out our YouTube channel for more information on any course, such as graphic design courses, and web design, among others.