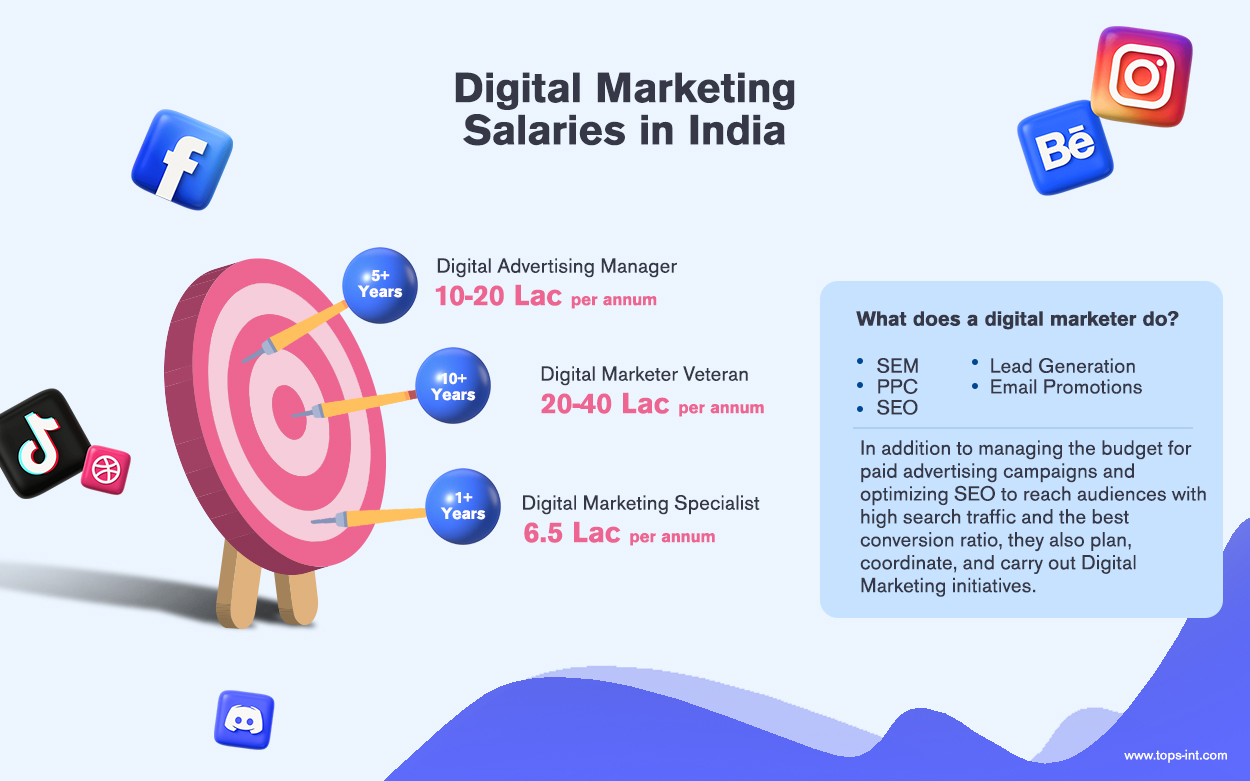 Welcome to India's fascinating world of Digital Marketing! If you are considering pursuing a Digital Marketing career, it is essential to consider the potential revenue in this fast-growing industry. Given how often Indian companies employ Digital Marketing, there is an increasing need for qualified experts in this area. Come on an exciting trip with us as we investigate the complex world of Digital Marketing salaries in India. Prepare for a thorough investigation as we explore the many variables affecting compensation in this fascinating topic. Remember to consider the opportunity to learn Digital Marketing opportunities in India awaiting you.
A report highlighted that Digital Marketing Specialists in India earn INR 6.5 lakhs annually. Experience, training, geography, and job title may significantly affect this value. A digital advertising manager with 5+ years of experience may make INR 10–20 lakhs annually. A 10-year digital marketing veteran might earn 20–40 lakhs each year.
Yet, there's more to come! The need for qualified individuals is expected to soar as India's Digital Marketing sector grows highly in the next few years. As a result, you have a variety of options available to you. Yet negotiating the pay structure in Digital Marketing may be challenging. Several factors may impact your income potential, including employment position, geography, education, experience, and geographic location. We are here to assist you in getting the best possible understanding of salaries in India since we are well-equipped with knowledge and expertise.
Whether you're a seasoned professional wanting to renegotiate a raise or a rookie exploring your career possibilities, this is for you. After reading this, you'll know what's right for you. Let's start now!