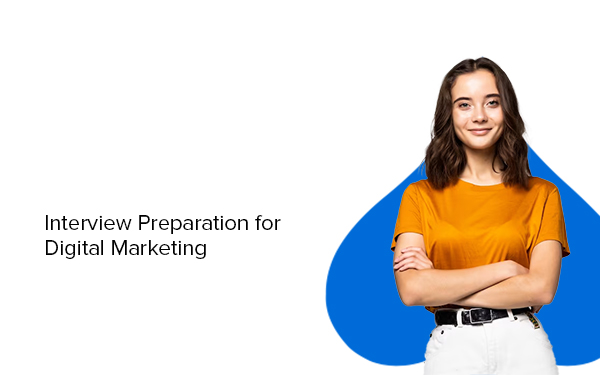 Are you prepared for digital marketing interviews? Whether you want to change jobs or grow in your current one, you must be conversant with contemporary digital marketing tactics. We can help you with both tried-and-true advertising methods and cutting-edge technologies. So, are you ready to take your digital marketing profession to a higher threshold?
We've developed a list of top digital marketing interview questions to ensure you're ready for your following interview. These questions can help you navigate the complicated world of digital and traditional marketing approaches to rising digital trends. To boost your career, use these key interview questions.
But if you want to be ready for a job interview, you need to learn digital marketing. So let's talk more about digital marketing and then look at its importance and what questions are often asked in interviews.
Learn How to Benefit from Digital Marketing's Untapped Potential!
The Concept of Digital Marketing for Starters!
Digital Marketing uses digital technologies to reach, attract and engage new customers. This includes content marketing, search engine optimisation, pay-per-click advertising, email marketing and social media marketing. Digital Marketing is a modern marketing method that uses the Internet and Internet-enabled devices to communicate with potential customers. It's a quick, effective way to convey your message. Digital Marketing is building a long-term relationship with customers.
Businesses can use the proper digital channels and techniques to build strong relationships with their target audience. It also increases brand trust and loyalty. In addition, Digital Marketing has the potential to increase brand awareness and attract new customers.
Businesses can use Digital Marketing to track the effectiveness of their campaigns and gather valuable information about their consumers'' behaviour. As a result, they can provide better products and services because they understand their target market. In addition, Digital Marketing can increase leads, customer loyalty and brand awareness.
Reaching customers and building relationships through Digital Marketing is a winning strategy. It is a powerful tool for branding, customer engagement, and lead generation. In addition, the long-term benefits businesses can reap from Digital Marketing are invaluable.
Why is Digital Marketing Receiving So Much Attention?
Simply put, Digital Marketing has been a revolutionary advertisement and public relations movement. Businesses may develop long-term relationships with their target market using the proper digital channels and methods. Some benefits of Digital Marketing are described below:
Global Reach
Thanks to Digital Marketing, even the smallest local companies may connect with a global audience. This would be virtually impossible to do with traditional marketing, and it would be prohibitively expensive. The web provides excellent opportunities for enterprises to thrive by delivering unprecedented global breadth and permeability.
It is also more practical and labour-intensive than traditional marketing, which is geographically limited. However, this internet accessibility has opened up numerous avenues for presenting work, allowing groups to examine hitherto unknown consequences.
Reaching Local People
Digital Marketing can boost your local presence. Local SEO and targeted ads are essential if your business depends on customers from the neighbourhood. Think of how much more effective Digital Marketing is infinitely more efficient than distributing flyers the old-fashioned way.
Targeting Customers Effectively
You can identify your audience with Digital Marketing efficiently. You may utilise statistics to determine the demographics who will respond to your campaign favourably. People can be targeted through demographics, keywords, and other variables. This adaptability makes it possible to consistently contact the authorities, which is necessary for a successful campaign.
Additionally, it enables you to adjust to modifications in client behaviour, so you can always be one step ahead. Any business that desires to succeed must first understand its client's demands, and Digital Marketing has never simplified this process.
Creation of vast Strategies
Since each firm has unique needs, Digital Marketing tactics may benefit organisations of all sizes. For example, although a business-to-consumer (B2C) company may concentrate on regional sales, a business-to-business (B2B) company requires worldwide reach.
For certain firms, conversion-based advertising efforts may be preferable to content marketing and SEO. Monitoring performance regularly and altering strategy as the firm grows is critical. An excellent Digital Marketing strategy must be adaptable and fluid to keep pace with the organisation's evolving needs.
Use of broad Content Types
Digital Marketing allows you to display your business using various content kinds. For example, you may select from blogs, podcasts, emailers, ebooks, visual material, infographics, whitepapers, quizzes, social media posts, and webinars to give your business a fresh appearance and develop powerful online campaigns. ?
In contrast to traditional marketing, you may change a single piece of content to match many channels. As a result, Digital Marketing is a potent tool for firms.
Customer Engagement
Digital Marketing is recognised as highly appealing from the beginning, which helps develop better ties with your consumers. Customers may share your material, like photographs, bookmark movies, and even click on your sponsored adverts through internet advertising. Every one of these activities is trackable and measurable, enabling you to generate more engaging posts to gain brand exposure or drive sales.
The further you interact with your core demographic on the internet, the more probable it is that they will become devoted consumers. Businesses that use engaging formats in digital advertising have a better chance of turning cold visitors into loyal customers.
Why choose Digital Marketing as a career?
As the need for digital marketers grows, professionals interested in entering the area will have more chances. But first, it is critical to understand that Digital Marketing is a massive sector with several alternatives.
People with writing, data science, computer, graphic design, and video editing abilities might apply for Digital Marketing jobs. To boost 'consumer relationships and increase revenue, digital marketers employ several Digital Marketing methods.
A digital marketer's creation of a multi-channel strategy for the business attempts to contact clients directly and indirectly. A degree in Web Development, Marketing Management, Design, or copywriting is advantageous for digital marketers. If you're skilled at SEO and SEM, you'll be able to find a career in Digital Marketing that pays well. As a result, if you are ready to enter the Digital Marketing sector, you should be aware that several options are open.
Top Careers In Digital Marketing
The following are some of the top careers in Digital Marketing:
Digital Marketing Manager
This role is responsible for formulating a company's Digital Marketing strategy, financial planning, and project management. Managers of Digital Marketing also make inferences to gauge the performance of programmes and make any necessary changes.
SEO Manager
Search engine optimisation is one of the most significant parts of Digital Marketing (SEO). An SEO manager is responsible for increasing a website's exposure in search results using on- and off-page optimisation tactics.
SEM/PPC Specialist
Another critical aspect of Digital Marketing is pay-per-click (PPC) advertising. An SEM/PPC expert oversees PPC campaigns that drive traffic and enhance conversions.
Web Developer
A great website is required for every Digital Marketing effort. Web developers and designers are in charge of a website's design, user experience, and function.
Social Media Manager
Social media is an effective tool for engaging with clients and raising brand awareness. A social media manager controls a company's social media strategy.
Content Marketer
A competent content marketer develops helpful, engaging, and educational material to acquire and retain consumers. They also assess the success of their material and make any required changes.
Boost Your Career and Influence|How Digital Marketing Can Change the World?
Digital Marketing has changed the way businesses reach their target audience. With the spread of the Internet and online entertainment, Digital Marketing has helped companies to reach more potential customers than ever before.
Organizations can use Digital Marketing to create tasks and announcements directed at specific socioeconomic groups, allowing them to tailor their messages to reach their target audience. Furthermore, Digital Marketing has enabled firms to track the dissemination of their missions and announcements, allowing them to adjust their strategies to ensure maximum productivity and reach.
Digital Marketing has also encouraged firms to enter new business sectors worldwide and get closer to new customers. Organizations may use Digital Marketing to create missions and advertisements tailored to specific geographies and civilizations, allowing them to reach clients they would otherwise be unable to acquire. This is especially important for businesses looking to expand into new markets since Digital Marketing may help them find potential customers and build relationships with them.
Digital Marketing has significantly influenced how firms reach out to their target audience. Organizations may use Digital Marketing to follow the presentation of their missions and notices, target explicit socioeconomics, and reach a far more extensive scope of clients than ever before.
Digital Marketing has changed how businesses operate, and it will continue to be a valuable tool for businesses looking to expand their customer base and enter new business sectors.
Interview Questions for Digital Marketing
Learning the basics first.
Several questions can be asked during an interview to establish a candidate's fitness for a position. Questions should focus on a candidate's technical skills and talents, such as their capacity to solve issues and evaluate data and their knowledge of specific job-related topics, according to a research expert. Questions should be used to assess a candidate's ability to collaborate with other stakeholders in the company, manage projects, and work in a team.
From the standpoint of an HR manager, questions should focus on a candidate's soft qualities and attitude, such as their desire to acquire knowledge and adjust to unfamiliar conditions, organizational skills, and mindset toward teamwork.
Questions should be employed to examine a candidate's diversity in the workforce with the organization, their capability to cope with stressful situations, and their passion for the role being interviewed for.
Generally speaking, the questions asked during an interview should be pertinent to the position and the firm. They should provide the interviewer with a thorough understanding of the candidate's qualifications and attitude. This ensures that the interviewer selects the best candidate for the position and that the organisation makes the proper decision.
People appearing for an interview in Digital Marketing can be asked closed-ended questions based on their chosen designation. Some of them can be as follows: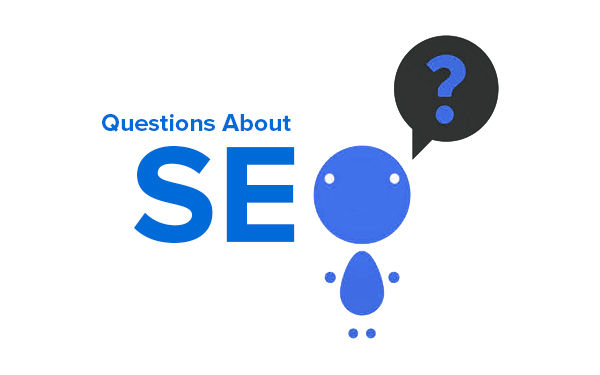 Questions About SEO
1. What SEO strategies have you used in the past?
My strategy for applying SEO tactics is first to investigate relevant keywords, then optimise the website's content to match those terms, and then focus on link building to raise the website's authority. Next, organic traffic, rankings, click-through rates, and conversions are measured using tools like Google Search Console and Google Analytics. Finally, I compare the campaign's progress to its initial goals and objectives to assess its performance.
2. How do you measure the success of an SEO campaign?
Reading industry magazines, following SEO professionals on social media, attending webinars and conferences, and participating in online forums keep me up to speed on the newest SEO methods. I also /utilise tools like Google Search Console and Moz daily to keep up with the latest trends and advances in the sector.
3. How do you stay up-to-date on the latest SEO practices?
I implement a range of indicators to assess the performance of an SEO strategy, including organic search traffic, rankings, click-through rates, and conversions. In addition, I monitor the campaign's progress concerning the campaign's primary aims and objectives, and I evaluate the results compared to established criteria. I also utilise tools like Google Search Console and Google Analytics to monitor and assess SEO performance.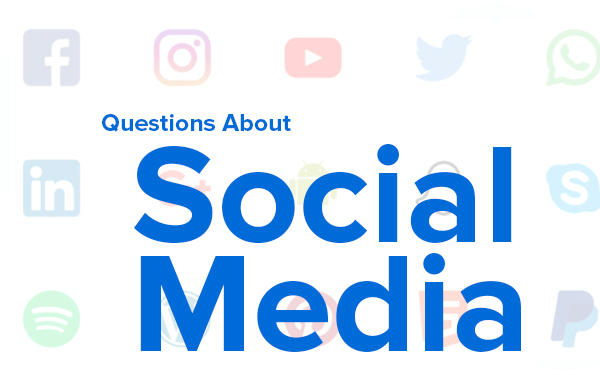 B. Questions About Social Media Marketing
1. What experience do you have in managing social media accounts?
I've previously handled a variety of social media profiles, so I'm well-versed in management. My expertise includes content creation, engagement with followers and experts, and marketing optimisation for optimum engagement and exposure. One area of my competence is using data analysis tools to analyse social media performance and establish plans.
2. How do you measure the success of a social media campaign?
To determine the performance of a social media campaign, I utilise a variety of measures such as impressions, clicks, likes, shares, retweets, and comments. In addition, I assess the campaign's success in comparison to the campaign's primary aims and priorities, as well as industry benchmarks.
I also measure the reach and engagement of posts and campaigns since it is an essential indicator for measuring the effectiveness of a social media campaign. Finally, I also track how the campaign affects the public exposure and reach of the business.
3. How do you engage with your audience on social media?
I create relevant, entertaining, and engaging material to interact with my audience on social media. I react to messages and comments professionally and swiftly and use hashtags to boost exposure and reach. In addition, via my connections with industry influencers, I cooperate to create material that appeals to my target audience.
I also use automated tools to monitor and communicate with my followers. I also utilise social listening tools to monitor brand-related topics. This allows me to reply to queries or concerns swiftly. I also utilise social media marketing to reach a broader audience.
C. Questions About Content Marketing
1. What experience do you have in creating content?
I have a lot of expertise in generating content for Digital Marketing campaigns. Because I've written blog posts, articles, and website copy for various businesses and themes, I understand how crucial it is to personalise my material to the specific needs and preferences of the audience.
I also understand how to employ keywords, phrases, and SEO best practices to ensure that search engines can locate my material. Finally, I also understand how to use analytics tools to track the success of my material and identify areas for development.
2. How do you measure the success of a content marketing campaign?
When measuring the effectiveness of a content marketing campaign, I look at a range of indicators, such as page clicks, click-through rates, and audience engagement. I also consider essential variables, which include whether the material resonates with the target demographic and achieves the campaign's objectives.
I utilise analytics tools to assess the success of the material across several platforms and identify opportunities for improvement. In particular, I evaluate the campaign's effectiveness and elicit input from the target demographic through various mediums.
3. How do you ensure that your content is high quality and engaging?
I lay the most significant emphasis on producing high-quality, compelling content. To do this, I concentrate on crafting content pertinent to the intended users and aligned with the campaign's purpose. Furthermore, I employ several formats to make my information exciting while ensuring it remains up-to-date and relevant.
Furthermore, I always communicate with a contemporary approach to keep the audience interested and the subject intelligible. Furthermore, before releasing my work, I extensively evaluate it and make sure that suitable visuals, such as videos and photographs, are added to improve the entire experience.