As the world is gradually staggering to normalcy, after spending two long years gripped under the pandemic, the job market is now bouncing back and showcasing several interesting trends. The most evident among these trends is the increasingly growing demand for software professionals who are skilled to cater to the fast-changing needs of the industry. Although, as a practice, most software professionals keep upgrading their skills by taking certification courses regularly, the current situation calls for upskilling specifically to adapt to the emerging technological advancements across sectors.
2022 is a year of opportunities for those who aspire to grow in the software development and programming industry. So, as a professional, you would wonder if enrolling in a Python training course or any other programming language would help in such a scenario. Which ones should you learn to thrive in this highly competitive space? First, let us look at the reasons and benefits of upskilling by learning new programming languages.
Why Students Are So Interested In Programming Languages?
Programming languages are currently one of the most popular alternatives available to students who are interested in beginning a career in the field of software development. Many students decide to study programming languages because they are simple to understand and use, and they offer a solid foundation when it comes to the subject of software development.
These are all reasons that attract students to study programming languages. The growing popularity of programming languages has resulted in a great deal of competition between software developers and computer programmers.
Why is there such a disparity in popularity between these two options? There are various factors that have contributed to the rise in the popularity of programming languages. Programming languages are, on the whole, rather simple to pick up and put to use.
Both novice programmers and seasoned professionals will have no trouble picking them up and putting them to use. Programming languages are also considered to be extremely first-generation languages, which means that they have just recently been utilized for the purpose of generating code.
Because of this, they are able to be more user-friendly for novices and offer a solid basis for the creation of software. In addition, programming languages provide a solid basis for the development of software.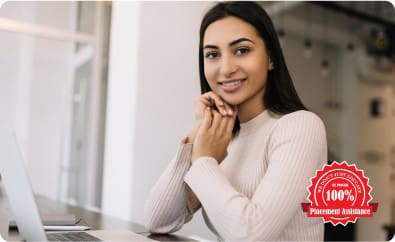 Career Scope In Programming Languages?
There is a lot that you can anticipate finding about the career scope of programming languages if you are interested in pursuing a career in the field of programming. In addition to these particular career scope areas, there are a large number of people that choose to study programming for a variety of reasons.
We have included some of the finest career scope areas for programming for individuals who want to learn more about it. Whether you are seeking to investigate programming for itself or just want to learn more about it, you will find the information in this article useful.
Programming For Businesses
Those who are interested in pursuing a career in programming infections will find this to be the most extensive and comprehensive career scope available. As a consequence of this, companies of varying sizes and operating in a variety of fields will be interested in programming employment and tools.
Working at a company is by far the most popular starting point for individuals who are interested in gaining knowledge about programming. Working as a programmer for a firm like Google, working as a consultant for a company like CSC, or working as a writer for a company like pynter are all typical fields of employment in which programming is utilized.
Developing Software For A Non-Profit Organization
Organizations that do not want to make a profit represent the ideal model of programming for business. It's possible that a charitable organization is seeking a programmer to help with its programming management and support system.
The organization that works to help those in need may also be searching for a programmer to work on some of the programs that it uses to complete its responsibilities. Programmers are a valuable resource for many non-profit organizations, which believe that employing them is one way to have a positive impact on the world.
Programmers are a valuable resource for many non-profit organizations, which believe that employing them is one way to have a positive impact on the world.
Why Should You Learn a Programming Language Now?
It is natural to feel confused as there are several thriving and emerging programming languages in the current space. But before you pick the language you want to train in, you can consider many factors such as the market demand, the work format (if you wish to work remotely or on-site), salary package, etc.
For example, if you consider enrolling for a Python training course in an IT training institute, it helps to ask if they offer Python developer training and placement support. This way, you can establish a successful career.
Learning a new programming language can also be a great way to improve your skill sets as a professional. However, you must have clarity about the objective of the exercise and how it can benefit you in the long run. While several courses for many languages are available, it is wise to choose something that allows you flexibility and is adaptable for changes in the coming years.
Top 5 Programming Languages You Should Learn
Here is a quick list of some of the most popular programming languages in current times that can contribute massively to your growth as a professional in the coming years.
1. Python

Python has been around since 1991 and has emerged as a widely-used programming language among developers. A Python training classes could be a great way to start your programming journey as it is pretty simple and easy to understand if you are a beginner.
Python finds extensive applications in Data Science, Machine Learning, and as the back end for web services. Hence, there is much demand for the language, especially among freshers. You can check out the offerings by renowned Institutes such as TOPS Technologies, which offers Python developer courses with a job guarantee to kickstart your career as a programmer.
2. C/C++

C and C++ have been around for quite a while. While C has been around since 1972, its modern version C++ is a preferred programming language. The reason for its adoption is that it is essential for people who work on Microsoft and Windows. It also finds application in the video gaming industry, which is again a vast sector in terms of market reach.
While many may argue that C and C++ aren't the most relevant programming languages today, it is advisable to learn them to get your basics right.
If you are looking for a reliable institute to enroll in C and C++ training, you can get in touch with TOPS Technologies, which offers a wide range of courses, including a Python course with placement for aspirants.
3. Java
Java was one of the most popular programming languages for a very long time. But with technological advancements, several other programming languages came to the fore, which predicted the eventual petering out of Java.
However, this language has stood the test of time and is still used by developers for web development virtual applications for mobile phones and desktop devices. Moreover, proficient Java developers are still in demand and are paid quite well. You can learn more about this by connecting with experts from TOPS Technologies.
4. PHP

PHP has emerged as a popular programming language that website developers widely use to create interactive and engaging websites and mobile applications in the past years. It is a tremendous competitor of Microsoft's ASP.Net.
5. ASP.Net

Not exactly a programming language, ASP.Net is an open-source .Net framework backed by Microsoft. ASP.Net is a direct competitor of PHP and is widely used to build data-driven websites and real-time applications. It also offers cross-platform functioning, making it versatile and easy to use.
Let Us Help You Build Your Career As a Software Expert!
TOPS Technologies offers industry-relevant
IT courses
to its students with a well-defined portfolio to help them land their dream job. If you want to know more about our Python developer course with a job guarantee or any other training we provide, reach out to us by calling us at
+91-7622011173
.