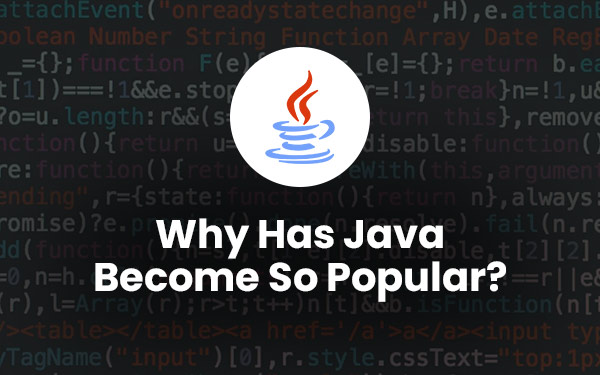 Java is a very effective programming language that is utilized by millions of individuals all around the world. It has a lengthy history of being popular, and its popularity has remained consistent throughout the years despite the passage of time. The continued popularity of Java can be attributed to the following factors:
Java is versatile: It is possible to use it to construct apps for a broad variety of different devices, ranging from embedded systems and servers to smartphones and tablets.
Java is a simple language to pick up: The grammar is clear and uncomplicated, and the language itself is uncomplicated and easy.
Java is dependable: The programming language has been put through extensive testing and has a long tradition of being extensively depended on by software developers.
Java is a safe platform: The source code written in Java is converted into bytecode before being executed on a Java Virtual Machine. Because of this, it is more difficult for malicious actors to run code that has not been tested.
Java is a free and open-source program. Because the Java platform is open source, it is available for application development by anybody who wants to utilize it. This makes it simple to locate and make use of libraries provided by third parties.Enter Your Details