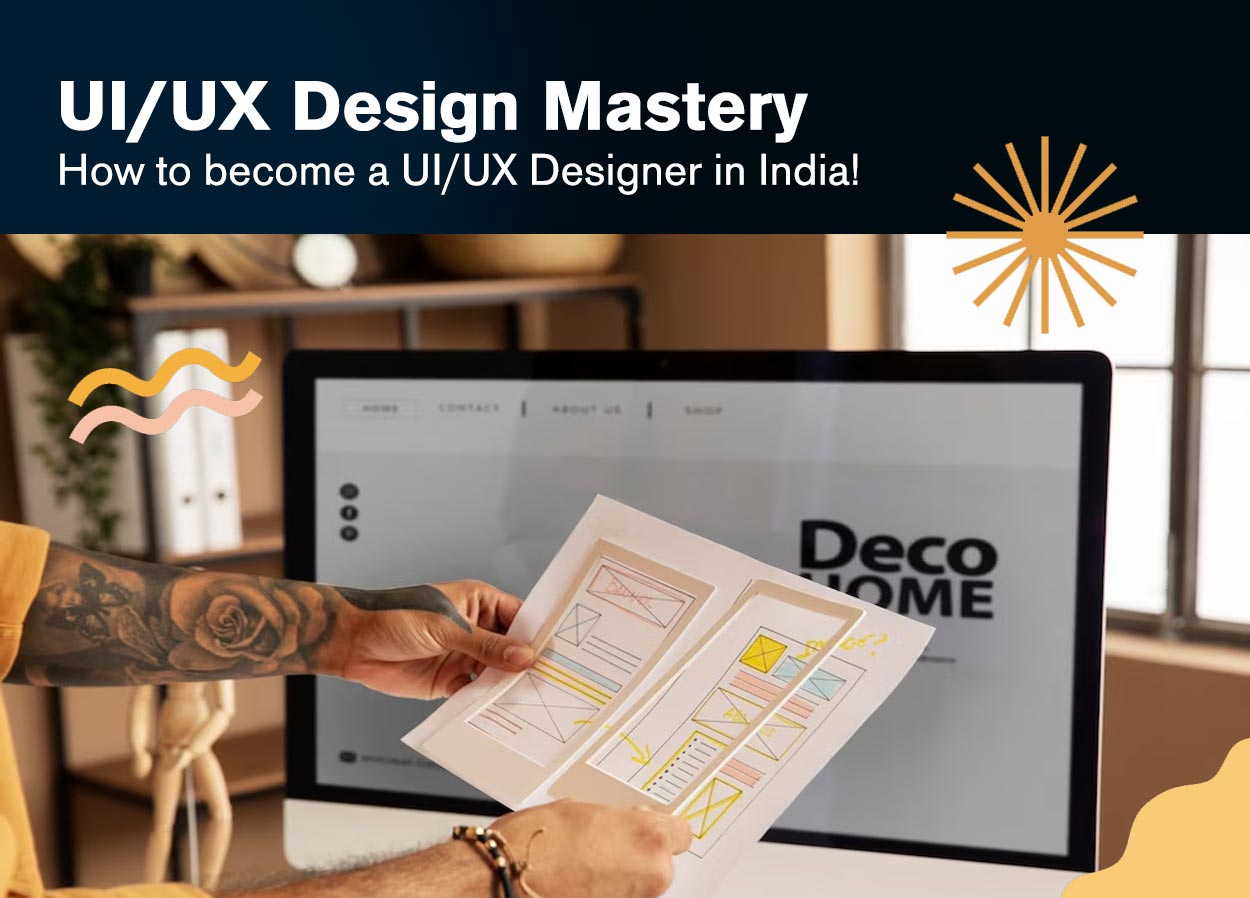 Have you ever had the unpleasant experience of utilising a website or app that confused and frustrated you? You needed help finding the information you were looking for or clarifying the complicated procedures required to finish a job. Unfortunately, you are not the only one who can relate to such a situation. 
Poor user experience design is prevalent in modern digital environments, but what if you could contribute to the solution? Do you have a passion for creating intuitive and seamless user experiences? Are you intrigued by the potential for using your abilities to enhance human-technology interaction? If so, you may find it fascinating.
The path towards accomplishment as a UI / UX designer may seem harsh and stretched out. However, there are several tools and skills to learn in this industry, which is constantly changing, so do not let it discourage you. Anybody can become a UI or UX designer with the proper training and a willingness to learn. In this post, we will elaborate on the first actions you may take to establish yourself as a UI or UX designer. Then, we will provide helpful advice to help you achieve your goals, from developing your talents to building relationships with other professionals. So, whether you are a beginner or want to further your career, read more about the steps involved in becoming a UI / UX designer.
Why learn UI/UX design?
What if I told you that poor user experience design is more than a hassle? Your mental and overall health may be significantly impacted.
A well-designed website or app may enhance pleasure, relieve anxiety, and boost productivity. As a result, it is critical to ensure that interacting with others online is enjoyable and stress-free. A user-centered design is required to place the user at the core of the design phase. Companies may be capable of enticing more consumers and maintaining their loyalty by creating interfaces that are simple to use and intuitive, as well as ones that appeal to the interests of their customers. 
Education is one way to gain the expertise necessary for UI and UX design. UI design concerns the appearance of digital items such as menus, buttons, and icons. This is distinct from UX design, which focuses on every aspect of the user experience, including how simple it is to operate, how well it functions, and how pleased the user is with it. Therefore, making digital products that are simple to use, make logical sense, and are enjoyable to use may be aided by studying UI and UX design.
There are many prospects for development and innovation in UI and UX design. First, there will always be a need for designers who can produce digital goods that satisfy people's demands as technology develops. Also, UI / UX design is a job that encourages creativity and problem-solving abilities, which may be a welcome change of pace for people who feel dissatisfied in more conventional employment.
Learning UI / UX design may also result in better earnings and more job stability, claims study from a career guidance specialist. Companies are prepared to invest in talented UI / UX designers who can help them stand out in a competitive market as the significance of digital goods continues to rise. Moreover, many businesses increasingly realise the importance of excellent design in luring and keeping consumers, making UI and UX designers more critical than ever. Understanding UI/UX design may assist in solving the issue of bad user experience design and open up many doors for development and innovation. It also has the potential to pay more and has excellent job stability, and rewards creativity and problem-solving abilities. So, instead of ignoring the issue of bad user experience design, why not study UI/UX design?