Ever thought of taking up a web design course? For most people picking web designing training is not the first choice. The obvious reason being - lack of awareness about the potential the subject holds in building your career. Here we bring you the top benefits of enrolling in a web design course to help you understand the potential and demand the skills have across the globe.
So what are the top benefits of learning web designing?
There is a Plethora of Jobs Waiting
By opting for web design training with certification, you can find employment opportunities across the spectrum. More and more companies are going digital, which has opened up several opportunities for skilled web designers across the globe. Studies have shown that as many as 1.4 million computing jobs available in 2020. Currently, the number of skilled professionals who can fill these requirements is not enough – all the more reason for you to take up web design classes and train in the required skills set.
Lucrative Payscales
Besides opening up a wide spectrum of employment opportunities, a certificate in a website design course can get you handsomely paid. Skilled web designers are in high demand because of the growing dependency of organizations on the digital platform.
Learning Coding is Easy and Quick
All you need to learn is to code right. There are several media through which you can learn coding. Do not worry because coding is easy and quick to learn.You can enroll with institutes such as Tops Technologies for the
best web design courses
. An
online course
can help you learn the ropes quickly by taking you through a crash course that will train and skill you in all aspects.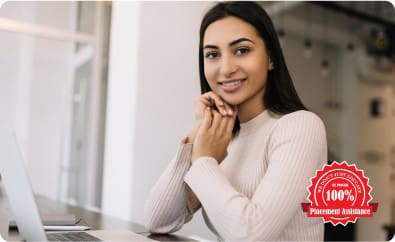 Get 100% Job Placement

support & get placed in your dream company
---
---