Deciding on a career path is a critical part of a student's life, but it can be quite overwhelming to make the final decision. With the rising demand for qualified IT professionals, you need to upgrade your skills and knowledge to establish yourself and secure your dream job. If you have completed your 12th examination, it helps to know about the best IT courses to gain perspective and stay on top of the competition. Check out the list of top IT certifications in 2022 so you can make an informed decision.
Top 5 IT Courses That Students Need to Know About
Android Training Course
The Android OS platform has become a staple for businesses to develop and launch their web applications. Research indicates that there are more than
1.6 billion Android
users worldwide. This creates many promising opportunities for Android developers to excel in their careers. If you love solving problems and learning about the latest technologies, you should consider enrolling in an
Android training course
. Through this training, you will learn about Android architecture, Android studio, construct user interfaces and layout, and know many more advanced concepts. Many well-known IT training institutes also offer live projects to help you get hands-on experience and develop a portfolio of your best work.
Software Testing Training
If you are thinking about going into the IT field, becoming a software tester is a popular choice. A software tester is responsible for analyzing the performance and usability of a software product or application. As a software tester, you will run various performance tests, work with the latest tools and technologies, and analyze various components. If you have an analytical mind that pays attention to detail, this career field is best suited for you. A
software testing course
will introduce you to the fundamentals, including manual testing and automation tools. You will also learn about how mobile, desktop, and web application testing works.
Web Designing Course
Successful web designers are those who combine technical inclination with creative thinking. If you have both these qualities, web designing is the right career choice for you. As a professional, you will work with the latest web designing tools and technologies, including Adobe Photoshop, Illustrator, Bootstrap, and more, to create compelling and user-friendly web designs. It is best to learn website design fundamentals from a reputable IT training institute to develop the essential skills. They will also provide you with exposure to the best industry practices to help you craft the best online experiences for your clients.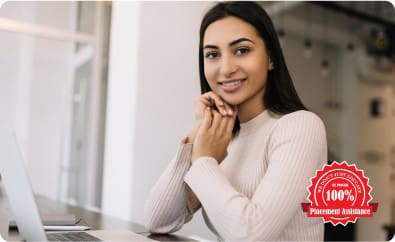 Python Training Course
Many students think that Python is a complex programming language that has limited applicability. In reality, the Python programming language has a universal appeal and is used by web developers and data scientists globally. It supports cross-platform web applications and is backed by an active community. Whether you want to become a web developer, data scientist, or a coding expert, a
Python training course
can help you learn about the fundamentals and is a great value addition to your resume.
Graphic Designer Course
As the business world is becoming more customer-oriented, there is a need for graphic designers who can go through the details, research, and develop innovative communication messages to help businesses stand out. The field of graphic designing is for those who have a knack for creativity and are not afraid to experiment. If you are interested in pursuing a career in graphic designing, it helps to choose a
graphic designer course
that focuses on hands-on training.
Establish Your Career With Our IT Training Institute in India
As a leading IT training institute in India, TOPS Technologies helps students create successful career paths with personalized training, live projects, and placement assistance. Our learning platform will introduce you to relevant industry practices. We offer training from qualified instructors to ensure you understand the fundamentals of the subject and develop job-ready skills. Get a free consultation today by calling us at
+91 - 7622011173
or drop us a mail at
inquiry@tops-int.com
to learn more about our training courses.