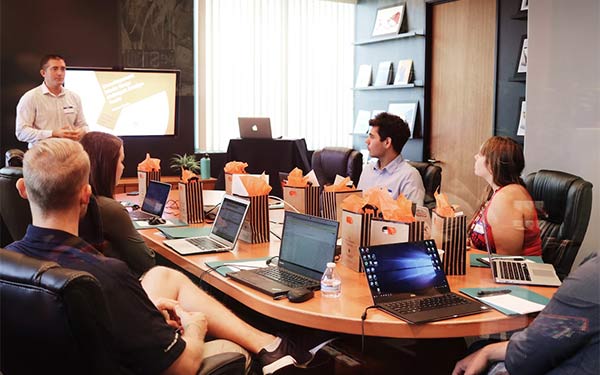 Project training is an important aspect of a technical or IT course. The students of IT courses like MCA, BE IT, MSc IT etc are required to carry out a project in their final semester and there is great importance attached with this final year project in the student's life. During the job interviews student will be asked questions regarding this project and moreover every interviewer or HR look out for score of the candidate in their final semester project and their knowledge in it. Hence for a student project training in final year is of great importance and hence should do it very carefully only from good project training institutes which offer high quality training under the guidance of the industry experienced trainers. No doubt live project training in final semester is the best option for these IT students to enhance their credibility and also the job profile. This will help students to bag on the best IT jobs in the industry. However selection of the project training institute is very important task for a student in order to get the best out of their final year project work. This would be the turning point in the career of these students and hence no matter whatever one should not ignore the process of selection of the institute because after all it's the institute where one will learn the very steps of projects development and get the basic knowledge of what they have earlier learnt in their studies at college practically. The knowledge gained during the project will carve the career path for the individual.
Following are a few things one should unfailingly consider while selecting an IT company for project training.
First and foremost thing to consider would definitely be the live project training. Go for live project training for an added advantage and hence check out whether the company you are considering offers live projects for training or not.
Many companies today under the name of cost effective training provide dummy projects instead of live ones and hence cheat the students in the name of quality with cost effectiveness. Hence beware of such fraudulent IT companies.
Before selecting a project training firm, make a point to cross-examine its reputation and quality of services from its previous students.
Check out for the project workflow and process of training in order to make sure you will just be in the right hands for your final year project.
Do not forget to enquire about the project training staff at the IT company because after all it's these faculties at the company who are going to teach you the project development. Only experienced and knowledgeable trainers can teach you the best techniques and efficient ways of project development. They will guide through each and every step of project development and hence will foster in you the better understanding of project development concepts as in the companies.
Last but not the least enquire about the placement assistance at the IT company. Today many of project training companies offer guaranteed placements to the students immediately after the completion of training. Hence look out for such companies as this will simplify your process of finding job after the completion of your studies.
So, do not neglect and make sure to consider the above factors to find out the most reliable resource for your final year project training. TOPS Technologies is one such
IT training company
that can stand up to all your expectations while satisfying all the above factors of good project training company.
By joining TOPS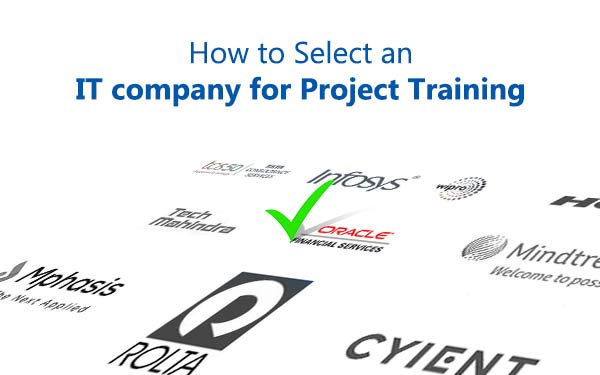 You can get the best support for your final sem project from the industry experts.
We are an outsourcing company and hence can provide the real-time projects from clients for you to work on.
We provide 100% placements after training with lifetime support for placements.
TOPS will be the right company for your project training requirements. So hurry up and join us to witness live project experience and better career shaping with knowledge and skills.