Not sure if enrolling for a Java training course will keep you relevant in the current industry? There are several myths about Java that you would have read and heard about Java, which probably is the reason for your apprehensiveness. Here we are busting a few common myths about Java courses for you to help you understand the spectrum of opportunities that Java can open up for you.
Myth: Java is Not Relevant to the Industry Anymore
Fact:
False. With the emergence of new technologies and languages, a myth that shrouds Java is that it is outdated and not relevant anymore to the IT industry. This is far from the truth. Java is one of the fundamental languages that anyone who wishes to pursue in the IT sector must study. Java is the most popular programming language across the world today and it is used by some of the biggest names across industries in the world.
The truth is that Java forms the foundation block of several new-age programming languages. Several students enroll themselves into high-level programming languages without taking a Java certification course. This approach leads to a weak understanding of the basics of the language, which can have adverse effects on their careers in the long run.
Myth: Java Developers are struggling for Jobs
Fact:
False! Java is one of the most popular programming languages because of the wide range of applications of the language across industries. The popularity of this language has sparked a huge demand for skilled Java developers across the globe. Aspirants training in Java must find the right institute such as Tops Technologies that can help them by giving them a thorough understanding of the subject, providing hands-on practical training and helping them with placements. Tops Technologies also offers you the freedom to learn Java online from the comfort of your home.
Myth: Core Java is Not Very Important
Fact:
A lot of candidates who aspire to make a career in the IT industry directly enroll into an advanced Java course and skip the Core Java learning module. The fact is that Core Java sets the strong foundation of knowledge that will eventually serve as the base for your career. So if you are someone keen to learn and build a career as a Java developer, first take up the Core Java course. You can take up a Java online course if you are keen to become a Java developer.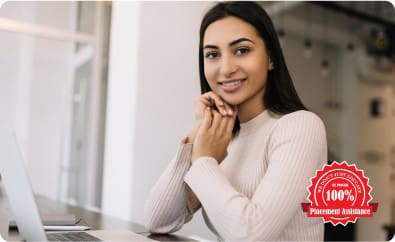 Get 100% Job Placement

support & get placed in your dream company
---
---
Myth: Java is Slow!
Fact:
This would have been true a long time ago when Java was in its nascent stages. However, over the years the language has grown and matured leaving delays behind. Today, Java is acknowledged for its high performance and is the preferred programming language among Java developers across the world. This also stresses the fact that students across the globe are
learning Java
programming to pursue lucrative careers.