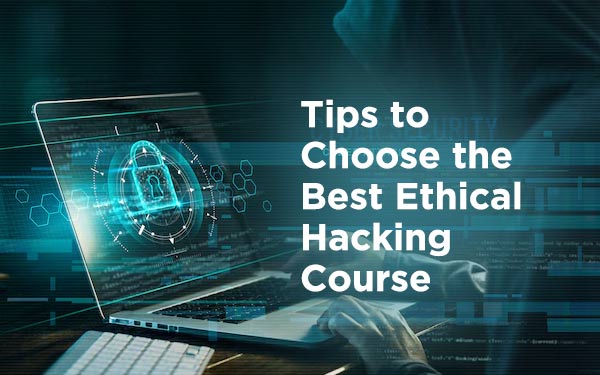 The importance of digital presence has become paramount for organizations since the onslaught of the pandemic. As a result, vulnerabilities in data safety have also increased. This calls in for the need for experts who can secure these vulnerabilities and ensure data safety for organizations and individuals. The Ethical Hacking Course has found more takers in this scenario. If you are interested in pursuing a career as an ethical hacker, this is the right time to take up a course in Ethical Hacking. Here are a few tips to help you pick the best ethical hacking course:
Jot Down Your Interest Areas
Ethical hacking courses cover various subjects, including social engineering, network sniffing, cryptography and IoT hacking. Understand your interest areas and then go through the programmes that are available with different institutes. Check which programme offers you the areas of your interest and shortlist the institutes that make the best offer.
Research & Seek Advice
Go online to learn more about the course of your choice to get an in-depth understanding. You can also check for online reviews. Connect with experts on the subject and understand their view on the benefit of pursuing the Ethical Hacking course you have chosen.
Another factor that you must consider is whether the programme offers practical ethical hacking training. Employers are looking for candidates who are ready to hit the ground running and have functional hands-on knowledge. Practical experience will help you gain credentials that can help you land the job of your dreams.
Verify the Market Value of the Course
Check if the institute of your choice has recognized accreditations and affiliations. A verified credential can help you stand out amidst the competition. For instance, the Certified Ethical Hacker programme is accredited to the American National Standards Institute. Ethical hacking classes that have national or global recognition boost your value as a candidate and can help you find employment opportunities with top-notch companies.
Pick a Learning Module that Suits You

If you are a student, you can pursue the program either at an ethical hacking institute or take online classes. However, if you are a working professional, you will have to look at a learning module that fits into your schedule. You can find programs that are self-paced and allow you to pursue the course at your convenience. You will receive video lectures from industry experts that you can learn at your pace.
You can also find weekly learning modules where you can remotely access the learning material and even engage with instructors. These courses provide hands-on training, thus making the training complete in terms of theoretical understanding and practical knowledge.