Graphic designing is a rewarding and challenging career.
Graphic designing
is a very vast term as it is used in print media, websites, applications, animations, multimedia, etc.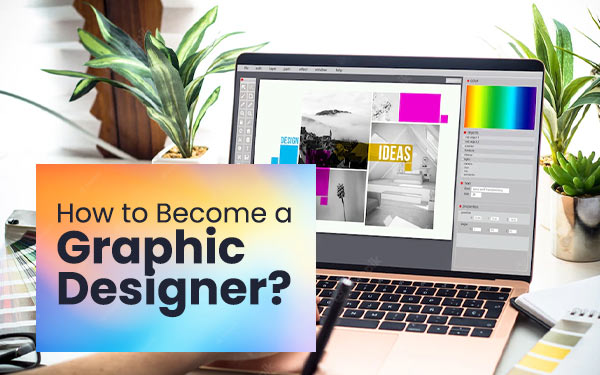 Deciding Area of Interest
If you have decided to become a graphic designer, the first step would be to decide the area of graphic design you would like to focus on. Basically,
graphic designing
is the same thing whether it is for print media or the web. On the contrary, there are some factors like resolution, color space, etc., which depend on the medium you choose. Yes, you can design for both – print and web, but it would be better to focus on any one of them if you are a beginner in graphic design.
Enrolling With a Graphic Designing Training Institute in Ahmedabad
The next step would be to choose a
graphic design training institute in Ahmedabad
so that you can get trained and certified as a graphic designer. Now you must be thinking why Ahmedabad for training? The answer to that would be – Ahmedabad has become the most preferable city in India for all IT-related courses. Highly reputed IT companies and MNCs are located in Ahmedabad. If you get trained from Ahmedabad, you learn almost all the tactics and latest graphic designing trends required to work in any company worldwide.
Choosing a Graphic Design Course
There are many
graphic designing
courses
imparted by the training institutes, but you need to choose the course which includes the training which is as per your skills, qualifications, and qualities. You need to be confident that the graphic designing course you have chosen will prepare you for establishing yourself as a graphic designer and shape your future very well. For that, you need to ask some questions given below to the graphic designing training institute you are going to enroll with.