Dive Into The Creative World Of Web Designing
What is the first thing you notice in a website when you visit it for the first time? Is the answer design and UX?
Are you a creative person, the one who loves color, and innovation and always thinks out of the box? Is the answer yes? Web Designing is the ideal choice for you. The individual who has zeal about doing something creative and innovative and want to build a career in IT industry then this is one of the niches for you. Web designing is the process of creating beautiful and innovative websites.
Give Your Hungry Mind The Answer For Puzzling Question – Why Website Designing?
In this digital era, www and Photoshop walk together! Confused? We mean to say today, web development and web designing walk together! If you want to publish a website, designing will be the essential foundation for a website. Web Designing is a promising career opportunity that displays immense scope for interested candidates. In India, one of the biggest industry, which provides possible room for web designing as a career opportunity is the IT or the software industry. Check this out – Web designing jobs are projected to grow 20% by 2022, faster than the average for all occupations.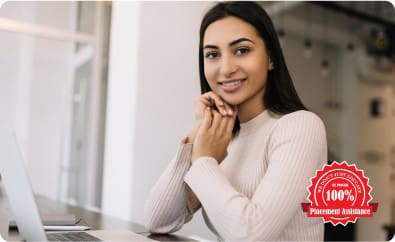 Get 100% Job Placement

support & get placed in your dream company
---
---