"Gujarat Based TOPS Technologies Joins Hands With GTU to Provide Better Skill and Development Training Programs to Students."
TOPS Technologies, a leading IT training institute in India, has announced signing a Memorandum of understanding with Gujarat Technological University for better skill and training development, placement, R & D, and other related services.
Through this agreement, TOPS Technologies aims to provide enthusiastic learners with value-added programs and an industry-ready curriculum. This strategic alliance will help Indian students to become skilled professionals through access to the best educational resources for rewarding career opportunities.
[gallery columns="3" size="medium" ids="45802,45803,45804,45805,45801"]
Gujarat Technological University is one of the most well-renowned universities in the country, offering efficient and systematic technical education to students. The collaboration will enable both the institutions to come up with innovative and industry-relevant training programs that can boost the quality of education provided to the students. Both the parties involved will also work together to design and deliver programs that give students access to modern technologies like data science, cybersecurity, the internet of things, mobile application development, and more.
Considered a game-changer in the education industry, TOPS Technologies is a trusted name in India, offering a broad spectrum of IT training courses. Their training programs, such as data science courses, cybersecurity training, Android course, and many more, provide students hands-on experience with modern technologies. The institute combines live projects, business case studies, assessments, and many other practical tools with personalized mentorship to ensure the learners become industry-ready with placement assistance. Their alliance with GTU will offer students a richer networking experience to establish themselves in their respective fields. TOPS Technologies is the best institute in India and will provide you with a certificate after completing your,
python course
,
java course
,
PHP course
, and other courses.
Featured Article: TOPS Technologies was featured in news articles of Divya Bhaskar and the Times of India to announce the alliance for the same. The article talks about the institute's initiatives and how it has established itself as one of the leaders in the IT training industry and continues to evolve by researching and innovating its programs through collaboration with universities and industry experts.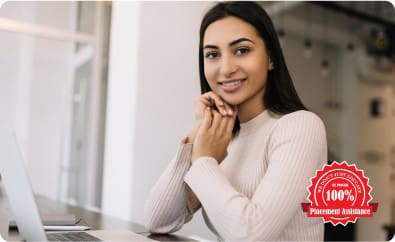 Benefits of training for students
You, as a student, are aware of the significance of obtaining training and placement for your future career.
But why exactly is it that student training and placement are given such a high priority?
The importance of student training and placement may be broken down into the following four categories:
1. It assists you in acquiring the knowledge, experience, and expertise that are necessary for your success.
As a student, you are still in the phase of discovering how things work.
You do not have the same amount of experience as someone who has been working in their field for a number of years.
Training and placement opportunities for students then become relevant.
You will get the knowledge and practical experience essential to your future professional success if you participate in training and an internship program.
2. It provides you an advantage over other people in the market.
Having a competitive advantage is more crucial than it has ever been in today's employment market because of how competitive it is.
In addition, having student training and work experience listed on your CV is one approach to gain an advantage over other applicants.
When you participate in student training and placement, you demonstrate to prospective employers that you have the knowledge and expertise that they are seeking.
3. You become more employable
It is not easy to find work, that much is obvious.
If, on the other hand, you have student training and placement, you are giving yourself a lot higher chance of getting the career that you desire.
Employers are more likely to consider you a well-qualified applicant if you can demonstrate that you have completed student training and placement.
4. It may pave the way for a prosperous professional life.
You are putting yourself in a position to have a prosperous career when you participate in student training and placement.
Training and placement opportunities for students may be beneficial not just in terms of securing a good job but also in terms of advancing in that employment.
Student training and placement is an excellent location to begin one's professional life if that person's goal is to have a successful career.
Contact Details:
Address: 905 Samedh Complex, CG Road, Ahmedabad, Gujarat-380009, India
Phone Number: +91 - 7622011173
Email: inquiry@tops-int.com