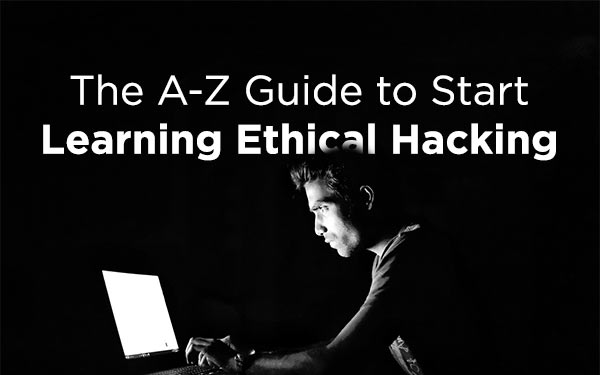 Are you curious to learn the ethics of ethical hacking? But before we dive into the subject, let us first try and understand what the term means. The focus of the ethical hacking course is to educate you to know how to hack systems and networks like a pro. It is all about breaking code barriers and entering various convoluted networking websites with ease. It combines practical knowledge with theoretical training to carefully execute a hack. Throughout the course, you will learn to analyze and break into various systems via regular websites. You will have easy access to sprawling networks and learn how to hack multiple servers and clients. While dealing with complex websites and malfunctioning servers, getting stuck at a place or getting logged out of your network is common. This is where ethical hacking saves the day.
It may seem uninteresting and dry at first but remember that the theory portion is vital for your learning. Considering this reason, your course will be full of engaging practical examples for you to follow. You will be taught about penetration testing, entering networks and servers, and shown how to install software when needed. The software can be Windows, Mac OSX, Linux, etc.Now that you know what ethical hacking is and how to progress with it let us understand the basics of the subject.
Fundamentals of Ethical Hacking You Must Know
Learn the basics of networking: Networking may initially seem like an intimidating topic. But do not worry because the trainers will break down the codes for you.
Set up your hacking lab: It is a must to build your hacking lab before you get into ethical hacking. Your guide will walk you step-by-step through the process of building your hacking lab. It can be on your laptop, tab, or even your computer!
Know about Linux + Scripting/Coding basics: Most hackers prefer Linux for hacking, an operating system that a standard user may have no experience with. To make the learning process easy for the learner, the instructor will go over Linux fundamentals. They will also navigate through a couple of mandatory scripting languages for an ethical hacker. You will be taught the basics of Linux with practical examples in the lab.
Do not forget to hide your identity: Even though ethical hacking training helps retrieve servers and complex networks, it is still not seen as commendable work. If you are hacking on a server, you must remain anonymous during the process and not reveal your identity to anyone. Your guide will tell you about the essential tools required to stay anonymous on the internet.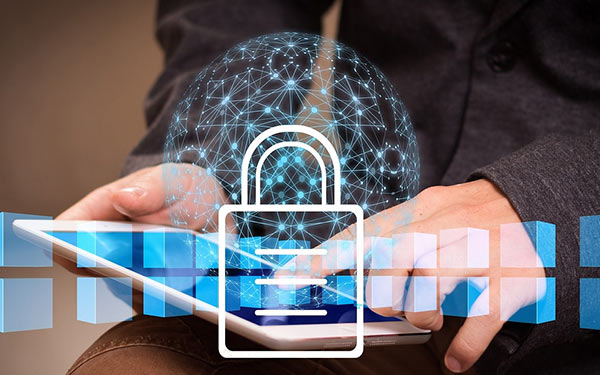 How to Hack Networks/Servers?
Hacking can be both wired and wireless, depending upon the system you want to work with. You will be taught how to navigate your way from not having any access to a server to having complete access. Once you enter the targeted server, you can manipulate the framework.
Prepare a pre-connection attack: You do not always have to be connected to your target to attack their server. In ethical hacking, you will be taught how to discover and access devices connected to your targeted network to seek their details.
Prepare to gain access to networks: It is vital to identify crucial information of the target server and use it to crack the key to their password. This portion encompasses several protocols, including WPA, WPA2, and WEP.
Prepare for a post-connection attack on the server: Once you attain the key, you can easily leverage constructive hacking techniques to seek more information. Learn to understand how respective users are using the network. You will be taught to inject/plant your code in pages to read the target server better.
Why Pursue an Ethical Hacking Course?
Nowadays, ethical hacking training is in high demand to combat cybercrime and stay clear of unethical hackers. The main advantage of ethical hacking is to prevent sensitive information from being tampered with/stolen, or misused by malicious hackers on the web. It also helps companies discover their website's vulnerabilities from a hacker's view and better secure/strengthen the firewalls. It helps to prevent breaches of information.
The computer hardware training institute is a place where people can go to learn about computer hardware. The topics that are covered in these institutes are usually related to how the hardware works, how to use them and how they can be used in different industries.

Future Prospects in Ethical Hacking
The field of ethical hacking is one that is consistently advancing to new levels of complexity and sophistication.
Hackers are always developing new techniques and strategies in order to keep up with the most recent advances in technology.
This suggests that individuals who want to continue to be at the forefront of their industry need to commit themselves to lifelong education and ensure that they are up to date on all of the most recent breakthroughs that have been made in their field.
It is really necessary for you to finish this task, in spite of the fact that it could be extremely difficult if your goal is to become a good ethical hacker.
There are a few crucial things that you need to make sure you are doing in order to ensure that you are always at the forefront of the competition. You must do these things in order to guarantee that you are.
To get started, it is necessary to make sure that you are current on everything that has happened recently in the world of hacking and that you are aware of all of the most important details.
To accomplish this, you will need to read material relating to the subject, such as blogs, articles, and books.
In addition to this, it is a prudent move to follow on social media those individuals who are actively participating in the industry.
You will be able to obtain an awareness of the most recent strategies and tools that cybercriminals are utilizing if you take this strategy.
Second, it is necessary to experiment with new techniques, both in terms of the tools and the processes that are used.
This is the only approach that will properly educate you on how to make effective use of them and is, therefore, the only option available.
This can be performed through a variety of various means, such as setting up a testing lab, acquiring hacking tools, or enrolling in online classes.
Third, it is absolutely necessary to become actively involved in the community that one resides.
Attending conferences, participating in online discussion groups, and giving to open-source projects are some of the many ways in which this goal can be realized. There are also a number of other viable options.
Not only will you pick up new information from other people, but you will also have the opportunity to share some of the knowledge and wisdom that you have gained with them.
Last but not least, never stop furthering your own education; it is absolutely necessary at all times.
Because new discoveries are always being made in the world of ethical hacking, you need to be ready to adapt along with these changes.
This suggests that you should never stop searching for new ways to perfect your skills and capabilities and that you should never stop challenging yourself to improve.
It is important to keep learning new things throughout your life, whether you do it by going to school, reading books, or acquiring experience with new tools.
If you make it a point to adhere to these recommendations on a consistent basis, you will be well on your way to becoming a successful ethical hacker.
The TOPS Technologies course is designed to teach students about the latest and greatest technologies. It will cover topics like web development, cyber security, programming languages, and more. If you want to be successful in the IT field, it's important that you have a good understanding of all the latest technologies. The training course is perfect for anyone who needs to be ready for a career in the IT field. Learn android programming from our expert trainers and gain skills that are in high demand! The training course is perfect for anyone who needs to be ready for a career in the IT field. Learn an ethical hacking course in Vadodara from our ethical hacking training institute.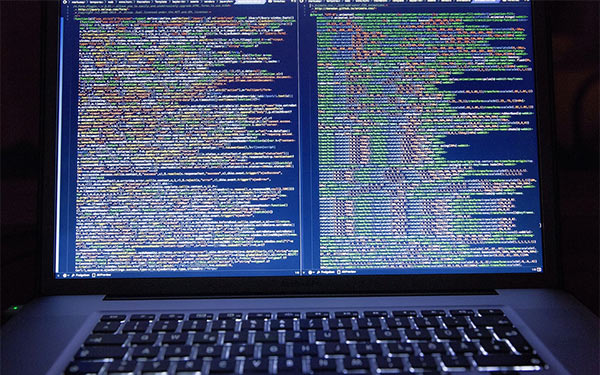 We provide the best ethical hacking course in Ahmedabad, Surat, Vadodara, Rajkot, and Nagpur with live projects and 100% placement assistance.
Author Bio:
Niral Modi works as a Chief Executive Officer at TOPS Technologies Pvt, which is an Education company with an estimated 303 employees; and was founded in 2008. They are part of the Executive team within the C-Suite Department, and their management level is C-Level. Niral is currently based in Chicago, United States.
TOPS Technologies is the Most Trusted Training Institute, offering Software Training, Hardware Training Classes, Graphic Designing & Web Design Training through Live Project Training. Having tie-ups with 3000+ IT software development companies, we provide a 100% Job Guarantee in Software Development Courses. We are known for our training courses in PHP, Python, Java, Android & iOS, AspdotNet, C & C++, Angular Courses, IoT, Software Testing, CCNA, Cloud Computing, Ethical Hacking, Hardware Networking, Cyber Security Training, Digital Marketing, and SEO. We also teach Laravel, Nodejs, Unity 3D Game Development, Machine Learning with Python, Data Science, and Linux server training!"
You can Check out our YouTube channel for more information on any course, such as the ethical hacking full course, graphic design, and web design, among others.