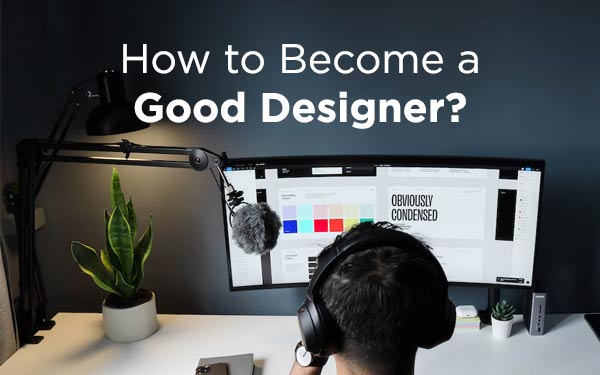 There are a plethora of options for a designer to make an amazing career. But there is no secret recipe for success in shaping a career as a successful graphic designer. A designer can make a career in the following;
– Graphic
– Web
– Animation
– VFX
– UI/UX
The idea is to be a designer first and blend in creativity with logic. One of the aspects that make a good designer is to think out of the box and be creative. Once the basics of designing are clear, one can go ahead and pick up the specialized designing part. Let us check a few characteristics that make a good designer.
Drawing skills
A successful graphic designer will always have good hands-on basic and elementary drawing skills. With the advent of technology, there are graphics tablets, slates, and even pens. Those having picked up drawing skills can have an added advantage over others when it comes to graphics. The basics of any graphics depend on having a great sense of lines, shapes, and drawing style.
Designing sense
The role of designers involves arranging various types of graphics and images that collectively aim to address a unanimous goal (the final design). The significant difference between a designer and an artist lies in the fact that art will always choose his/her heart and do what seems good or right, while a designer will work with a purpose. Even abstract art will have a definite aim to fulfill. Most of the designing senses evolve with experience as most of it also depends on intuition.
Shape and color theory
Designers use shapes and principles of shapes to define the character, object, or subject or even blend the spatial connections. Understanding shapes lead to elaborating more intriguing visual concepts. And colors, on the other hand, are useful for creating a contrast that demonstrates the variety and, proportion. Getting hold of the shape and color theory ensures that designers don't blend in way too many identical shapes, sizes, and colors that end up flattening any design.
Becoming a good Graphic Designer:
The job of a successful graphic designer has a wide scope, from designing banners to brochures, and even small space designs like visiting cards, designing fabrics, logos, etc. A good graphic designer is one who has a commendable amount of grip on the designing software over and above the basics of designing. A few of the important software for graphic designers include (but are not limited to) Adobe Photoshop, Adobe Illustrator, Adobe InDesign, Corel Draw, Inkscape, etc.