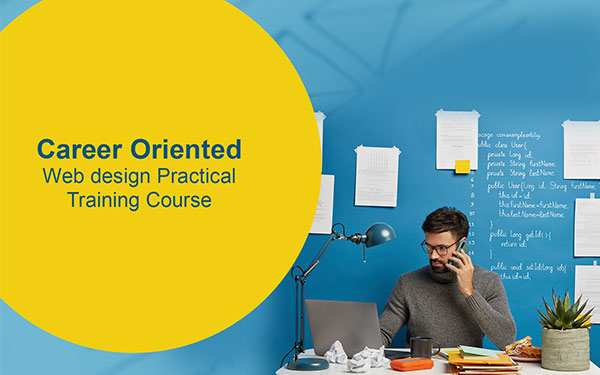 Attractive web page layout and the good user interface is a key to successful website development. Website designing is not just a course; it is a more creative work than just theoretical learning. To create an attractive as well as the innovative website is a good aspect. But to build a website that passes the World Wide Web Consortium
(W3C)
test is the most difficult task for every designer. We the
TOPS technologies
provide professional
Web Design training
including various short as well as long term courses. We offer training in every area of web site building right from the ground up. Learners will design the website which passes the test of W3C standard as well.  Learn more website stuff to create a dynamic and speedy website. Expertise in several web designing courses can be gained by learning different web-designing software like:
CSS
Adobe Photoshop CS5
HTML5
JavaScript
Dreamweaver
Corel Draw
Illustrator
Flash
Adobe Photoshop and Dreamweaver render efficient results in terms of professionalism. Explore in the field of Web advertising and learn to make attractive web banners, flyers, leaflets, logo design and a lot more. Three main advantages of joining the Web Design course are as follows: Gain several project experiences, from small to complex application; to enter into different web design line of business. Study an ample number of tools will be used to create websites. Develop a standard website that passes every web-based test such as W3C validation testing. Career opportunities are very broad for web designers provided that have sufficient knowledge of web designing. The key points that you will learn in the web design course:
The overall structure of website and designing.
Tools to build web pages quickly but in great quality.
Content development using CSS and Info graphics.
Design your own template such as Dreamweaver templates.
Media files inclusion into designing such as Flash and video.
Publish every webpage within the website.
Test final website developed.