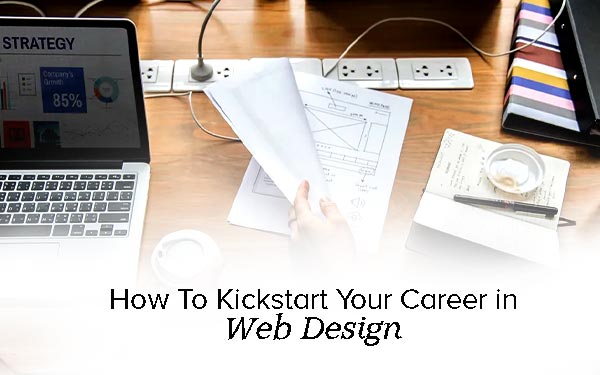 Do you feel like you have a flair for art and can understand aesthetics but still want a career in tech? Web Designing might be the right career choice for you; mix a little art and graphics in the world of technology. You might be wondering, what is web design? Let me ask you this instead, when you click any link, you generally find a website. Do you like the color combination and spatial placement of everything on the website? What about user-friendliness? Can users find everything easily, or might they have to look around? Web Designers are the people behind how a website appears to the average public.
What is Web Design?
The conceptualizing, planning, and organizing of content online is known as Web Design. Designing a website today goes beyond just aesthetics; it also indices the overall functionality. Web Designers use HTML code to program websites and CSS to standardize the visual language so that the public can have a seamless digital user experience. Web designing allows a company or a business to attain its goal by attracting an audience and steering them toward their specific requirements from the website. A web designer's expertise can range from website creation to mobile development.
What Should I Do to Become A Web Designer?
Web Designing is a constantly evolving field, so to be a
successful web designer
, you will need to keep learning and growing depending on the client's demands.
Get 100% Job Placement

 support & get placed in your dream company
---
---
Learn Web Design Theory
You will need to master some foundational principles to create great websites. Websites are not just a collection of pages connected with random images and content thrown onto them. Websites tend to follow a strict theory of color, design, appeal, navigation, and coding. The best-performing websites are specifically designed to target specific audiences that they deem beneficial for the business or the company. For example, a company with products that cater to the younger generation needs to provide content on its website that appeals to and resonates with them. As discussed, web designers have to change along with the ever-changing demands of the platform and technology to resemble a tailored customer experience. For every element of the page to operate in a synchronized and cohesive manner, a basic understanding of the principles of good design is essential. Without it, your website will not appear alluring and beautiful to the audience and users—a great deal of color theory, such as understanding the importance of adjacent and contrast colors. Learning about incorporating movement, and depth with texture, and overall unifying your design using repeating shapes, patterns, and borders, is essential. It should be easy to read and understand while using the appropriate font but still maintain the brand style and guidelines. But web designers also have to beware of "too much" on a page that might annoy or distract the user and disrupt the flow and the design.