Are you considering a career in Information Technology? Wondering if Enrolling in an IT training institute in Ahmedabad will be worth it? With the rise of the digital age, the demand for skilled IT professionals has increased exponentially in India.
According to a report, the average salary of an IT professional in India has increased by 17% this year.
This means there is a huge demand for IT professionals, a lucrative career option.
Job roles for IT professionals have also risen by 15%.
However, choosing the right IT training institute can be daunting with so many options available. This blog will provide a guide on choosing the best IT Training Institute in Ahmedabad, which can help you secure better pay and promotions.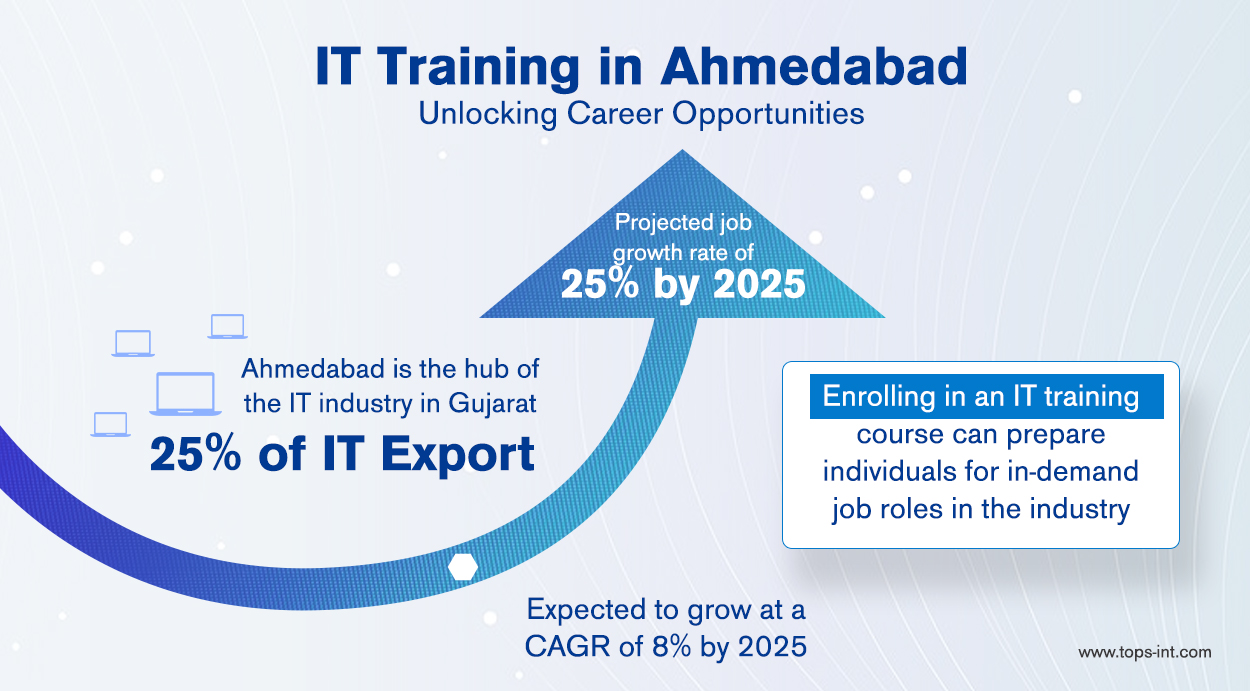 In this blog, we will cover the following topics:
Factors to consider while choosing an IT training institute
Accreditation and certifications
Curriculum and course content
Faculty and teaching methodology
Infrastructure and facilities
Tips for selecting the best IT training institute in India