Java is one of the most popular programming languages currently. Its popularity stems from the fact that the language is fairly easy to use, is extremely flexible and allows developers to create applications that can run successfully across devices. If you are keen on pursuing a career as a Java developer, here's some information on Java training and the essentials needed for becoming a Java developer:
Why Has Java Become So Popular?
The rise in popularity of Java may be attributed to a number of different factors, many of which have emerged in recent years. One of the reasons is that it is simple to use and that it is well-suited to the requirements that are unique to the software development process.
One further reason is that it possesses a great degree of adaptability and may be utilised in a variety of different contexts. Last but not least, the price is reasonable considering what you get.
Java's rise to prominence may be attributed to a number of factors, but the fact that the programming language is simple to implement is among the most significant of these factors.
Java is one of the few languages that is not only simple to learn but also simple to put into practice. In addition to this, it is a very flexible language, meaning that it may be implemented in a wide variety of contexts and settings.
As a consequence of this, it is abundantly evident that Java is a preferred option for the procedures involved in software development. In addition to this, the price is really reasonable for what you get.
Tools for Java development are often of a high standard of quality, are known for providing excellent customer service, and are not prohibitively expensive. Because of this, they are very accessible to individual developers as well as small organizations.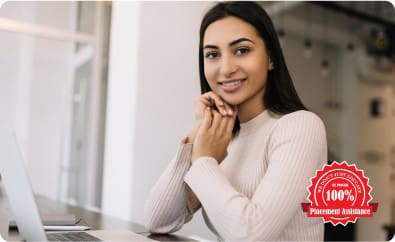 Get 100% Job Placement

support & get placed in your dream company
---
---