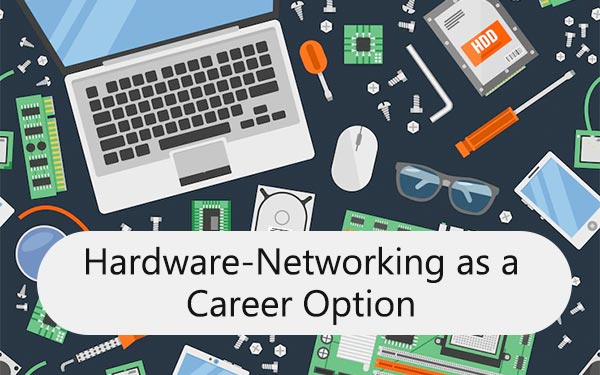 The Power Of Hardware-Networking
"Sir, something is wrong with my CPU! Can you solve it?" May be you would have asked this 100 times, during your computer practical sessions, right? Now you certainly know what importance the hardware-networking department plays. Unless you are hidden in 90's cave, you know computer is one of the fastest evolving things our planet has ever seen. If software development is there to change the future, hardware-networking are the basic foundation of it. They are the match made in seventh heaven. You certainly can't imagine the software development without hardware and vice versa.
Are The Brain Cells Shouting For The Right Answer - Why Hardware-Networking?
Prior to considering various stats about career growth in Hardware-Networking, just answer a few questions!  Have you always been fascinated by the simple logic of IT hardware? You have an innate ability to tinker with routers and gateways, IP addresses and firewalls –and enjoy helping people out with their tech troubles? Yes! Hardware-Networking is just for you! Moreover, recent surveys have revealed that the electronics and hardware sector in India is expected to grow above the $60 billion. Now shift the focus light to salaries –
Server technician's Annual Salary - $40,000
Network Support Technician Annual Salary - $43,000
Network System Administrator Annual Salary - $77,910
Unlock A Myriad Of Career Prospects In Hardware-Networking
Just imagine, what if there was no networking? Oh No! "I am not able to send any information from one PC to another" "I am not able to access the Internet" and "I am not able to repair my computer" If networking was not there, everyday chronic hassles would be our best friends. Hardware and networking plays a vital role in I.T field and the I.T sector constantly demands for networking experts who can handle the network. These companies have to handle a large amount of data each day and for doing this they need experts who are efficient, hard-working employees. So as long as I.T industry is there, there will be a good chance and scope for hardware and networking experts.