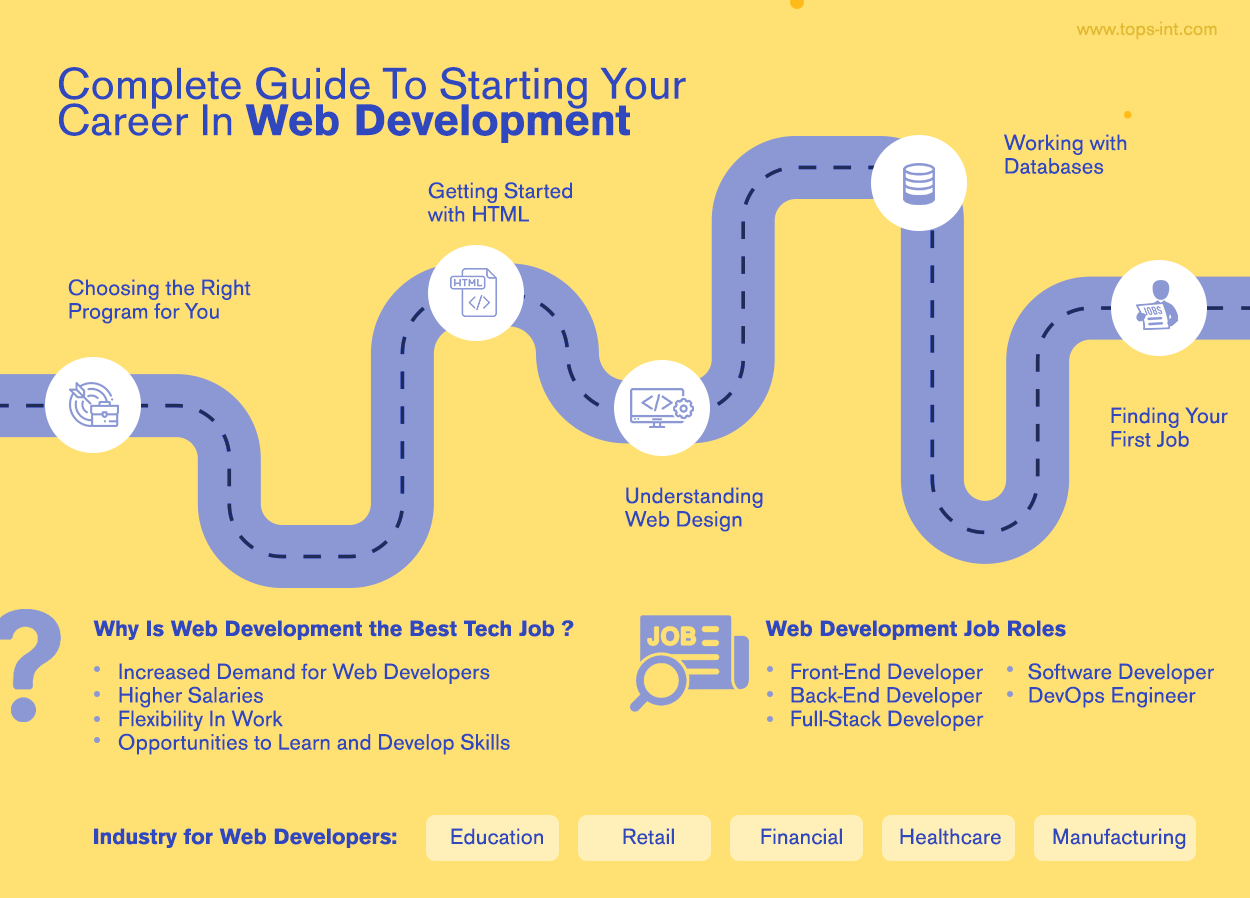 Are you a student looking for a way to jumpstart your career in Web Development? Web Development has become increasingly popular in recent years, and for a good reason. It is a field with a wide range of job opportunities, and it can be an incredibly rewarding profession.
Over the last few years, the Web Development industry has experienced significant growth and is expected to reach over 1 billion by 2023. Furthermore, the number of web developers has grown by a staggering 30% in the last 3 years. Additionally, the average salary for these professionals in India has increased by 25% in the last year. It is clear that the demand for Web Development and its professionals in India is on the rise and is only expected to increase further in the coming years.
Here we will explore the Web Development Course, qualifications and skills needed for each role, and the career paths and earnings available to those pursuing Web Development as a profession.
What is Web Development?
Web Development is a broad term used to describe the tasks involved in developing websites. It encompasses a variety of skills related to the production and maintenance of websites, including web design, web content development, server-side/back-end coding, client-side/front-end coding, and web server configuration. 
It is an ever-evolving field, with new technologies and techniques always developing. To stay ahead of the competition, web developers must constantly stay up-to-date on the latest Web Development and design trends and keep up with technological changes. Web developers may specialize in e-commerce, search engine optimization, web design, or web programming.
At its core, Web Development involves creating and maintaining websites. This can be done using a variety of coding languages, such as HTML, CSS, and JavaScript, as well as various frameworks, such as Ruby on Rails, ASP.NET, and Bootstrap. 
Additionally, Web Development requires a strong understanding of client-side and server-side technologies, databases, server configuration, and more. As a result, web developers must possess a wide range of skills to be successful.
What Do Web Development Courses Teach?
Web Developer Certification Courses are designed to teach students the fundamentals of creating and maintaining websites. This Web Development Tutorial typically covers HTML, CSS, JavaScript, and other Web Development languages and frameworks. 
Students learn how to design and develop websites, as well as how to create interactive elements for the user experience. Additionally, students gain knowledge of the tools and technologies available for Web Development, such as content management systems, e-commerce solutions, and search engine optimization. 
Furthermore, the Full Web Development Course teaches students about the software development life cycle, from planning and design to implementation and maintenance. Web Development courses aim to provide students with a thorough understanding of the technologies and processes related to Web Development so that students can become proficient web developers.