Introduction
In its early days, Personal Homepage was what PHP stood for as an acronym. However, nowadays it is a recursive acronym that stands for Hypertext Preprocessor. The Zend engine, which is the most widely used implementation of PHP, is used to operate the program. There are several implementations available also, such as parrot, the Hip Hop Virtual Machine (HPVM), and Hip Hop, which was developed by Facebook.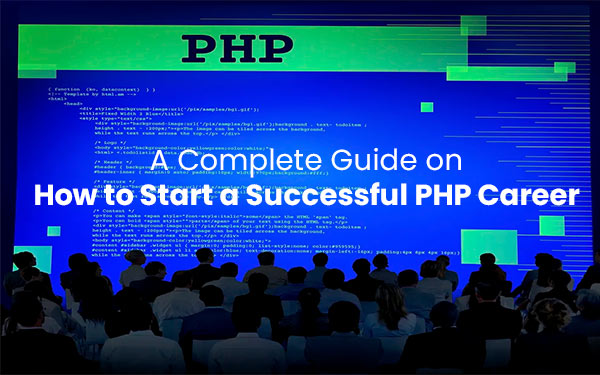 The majority of PHP applications are focused on web server development. It is capable of operating in the command line in addition to being able to run on the browser.
Code written in PHP is carried out by the server. Integration with a wide variety of databases, including Oracle, Microsoft SQL Server, MySQL, PostgreSQL, Sybase, and Informix, is possible with this software.
It is a strong tool that can be used to limit user access and can be used to handle a content management system such as WordPress. It is compatible with primary protocols such as HTTP Basic, HTTP Digest, IMAP, and FTP, amongst others.
This is due to the fact that PHP can be readily integrated into HTML files, and HTML codes may also be written within a PHP file. This is one of the primary reasons why this is the case. PHP is a server-side scripting language, in contrast to client-side languages like HTML, which are often displayed directly by the browser. PHP scripts are run on the server, whereas HTML scripts are rendered directly by the browser. Following the completion of PHP code execution on the server, the result is subsequently sent back to the client's browser.
The only piece of information that is known by the client or browser is the result that is delivered after the PHP script has been executed on the server. The client or browser is not aware of the actual PHP codes that are included in the PHP file. Additionally, PHP files have the ability to handle other client-side programming languages such as CSS and JavaScript.