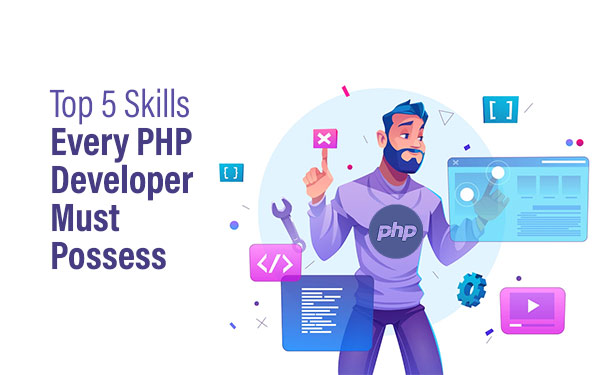 PHP is the abbreviation for Hypertext Processor. It is a widely used open-source scripting language, generally used for web development, and can be embedded into HTML. PHP is an extremely popular language and studies show that about 79 percent of all websites use PHP as the server-side programming language. If you aspire to become a PHP developer someday, it helps to enroll in a PHP course from a reputable Institute. Here is some information that may be useful to you.
Roles and Responsibilities of a PHP Developer
PHP developers are specialized experts and their roles go beyond the functions described under the generic title of software developer and web developer. They are usually responsible for the following duties:
Create, test and deploy websites within the timeline specified. This has to be done parallelly while working with other developers to meet data requirements. Formal PHP training can help you develop these skills.
Identify and troubleshoot compatibility issues involving CSS and HTML, and script often between a series of different platforms and browsers.
Test websites and identify challenges on different kinds of browsers and devices. Institutes such as Tops Technologies offer complete training and PHP classes to prepare students and ensure they understand the fundamentals.
Research different architectural options to develop a website. Also, identify and assess different alternatives for implementing new application features.
Work in coordination with other departments.
Monitor the website and develop plans to keep the website updated at all times. The developer should also recommend improvements for performance, create and fine-tune content guidelines for the website, choose the most effective design tools, etc.
These are just some of the many duties that a PHP developer must undertake. For a PHP developer, the list of skill set goes beyond technical skills. If you aspire to become an expert in PHP, you must have a well-balanced combination of technical and soft skills. You can enroll in a PHP online course to start your journey into your dream career. Now that you know about the responsibilities of a PHP developer, let's take a look at what you need to develop to become a qualified PHP developer